Pampers, or, as they are properly called, diapers – this is a brilliant invention of modernity, which facilitates the life of both mother and baby. However, without them, the child's ass is much more comfortable, especially in the summer heat. And therefore, with the arrival of the warm season, my daughter and I took on the active displacement of diapers from our lives!
Why do we need this?
First, the rejection of pampers allows you to speed up the process of potty training. My girl is 2 years old, but before the onset of summer she asked for a pot only in a big way. Why should she bother? One, and more often two walks a day plus a daytime sleep, plus a night's sleep – is it all the time in a diaper, when is it necessary to develop the habit of meeting the need in an organized way?
Secondly, it is a pity for the gentle baby skin, which overheats and becomes covered with a sling under a rather voluminous diaper.
And, thirdly, I just want comfort for my daughter! How nice she is to run in light, pleasant-to-body panties, and not diapers, which even after urination becomes heavy.
How to proceed and what to consider?
Of course, at home we almost always did without diapers. The only exception was daytime sleep, but somewhere at the age of 1 year and 7 months they adapted to spend their day without a diaper.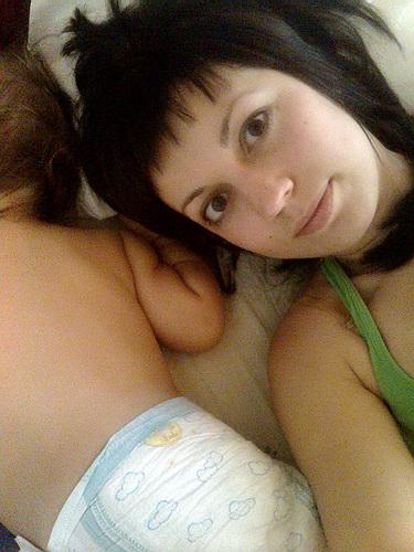 Already in May, when the weather was warm after the window, we began to implement our idea (exclude diapers on walks). At the very first time we were traveling light, I explained to my daughter at home that we were going for a walk without a diaper, in order to stay dry and take a long walk, she had to inform her mother about her desire to pee. Before going out, of course, did all the things on the pot.
We left the house, within a couple of minutes we got to the garage, where we leave the stroller, and, not even having the door open, I discovered that Annie was already wet! I changed my daughter's clothes for pre-cooked dry ones, and we continued our walk.
And now, when accidents happen quite rarely, I still take with me a pair of interchangeable underpants, socks and, in the most extreme case, a dress or pants (depending on what we are walking).
Very soon, I realized that the most important thing at the outset of walks without a diaper is often to sit down to pee. Quickly, I caught the necessary frequency: for example, we write near the garage, then in the park (we are about 25 minutes away), and then first I noticed every hour 20-30 minutes, and now I just ask Anya: Are we going to sign? And I get a reliable answer.
Little tricks
It happened that the daughter, having played, did not want to be distracted and categorically refused to step aside to pee, this ended, of course, with wet pants.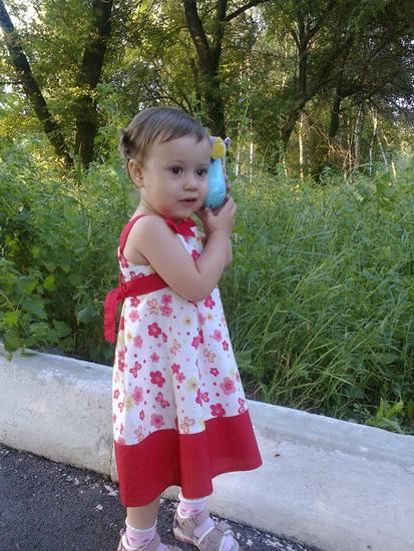 Then I began to invent zavlekalochki: let's go rather on the weed weed, so that it grows better, let's go make a fountain (and, of course, admire what an incredible fountain turned out at the sweetheart)!
Once I depicted surprise and delight from the puddle that my child had just turned out to do, she liked it and now sometimes she says: do a puddle!
It also helps us a lot that in our children's walking company, besides us, some more kids also started to walk without diapers. So they look at each other, together go to relieve themselves. Under the guise of this collectivization, even the one-year-old Vitalik is already walking without diapers, almost without a miss.
Of course, if we go somewhere, we still insure ourselves with a diaper, because it is not always possible to stop on the road in time to pee. And for the night while we put on a diaper, but throughout the day a beautiful little ass is free from constraints, and its owner is happy and devoid of discomfort!