This quality of character daughter, of course, inherited from me. In my stubbornness, if I do not stop in time, I can go very far. And my little girl by horoscope is not enough that Taurus, so also was born in the year of the Bull, persistence and stubbornness, believe me, not to occupy her.
I often observe that, by virtue of its nature, the daughter seeks to complete almost all of her affairs, even if she does not succeed.
For example, if she decided to build 35 sand cats, she would do so despite a request to go home or more interesting leisure offers.
Yes, she has phrases I can't, I can't, but she doesn't quit, but she tries to figure out herself (in most cases) or uses my help.
In most cases, the daughter defends her point of view to the last; she is even ready to sacrifice something for this. For example, she has unloved shorts that I personally like very much. I suggest wearing them almost every day, but without success. And a four-year-old girl is ready even to walk without a scooter, just not to wear them!
True, she agreed yesterday, but the shorts were already stained in the elevator – I am still wondering if this was done on purpose or not.
For stubborn people, and especially for women, it's quite difficult to build relationships, I know that for sure. To admit defeat is like death. So I try to teach the child to look for compromise options, consider alternatives and learn to give in.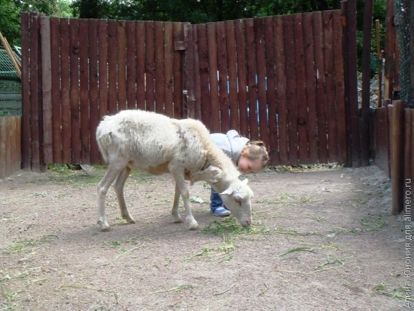 It is important in his attempts to curb the character of the baby not to eliminate his confidence in himself, his point of view, his strength. If you use stubbornness correctly, this character trait can be an addition to leadership qualities.
I often observe a situation on pads when a 3-4-year-old child calmly plays with his toys, a 1-3-year-old kid approaches him, takes his scapula just to see. I fully understand the position of the owner of the toy, who does not want to share his thing, even if at the moment he does not use it. But the phrases of the mothers of babies are completely incomprehensible. You see, the boy is greedy, let's go from here.
I think that here you should not try to overcome the stubbornness of the child. Well share what you should.
Every child has the right to his point of view and the right to follow her. The task of the parents is that it is not absurd and dangerous.
It seems to me that stubbornness is good, but with the amendment that it must be properly directed and grounded. I won't say a little, I need to explain the reasons for my unwillingness to do anything, because it is very important for a child to be heard and discuss some problems with him.
The child must have the right to vote and choice. After all, adults are quite difficult, almost impossible, to force them to communicate with unpleasant people or to do something that causes disgust.
Behind obstinacy can also hide children's fears. For example, the baby stubbornly demands not to turn off the light or sleep with him, not because he simply wanted to. It is possible that the drawing on the lamp reminds him of a monster or the word you said carelessly entailed a fear of something.
After all, this is the role of parents – to grow a person with definite and reasonable views on life and life position. It is important that all this be reasonable and not be categorical and uncompromising.
And how do you react to children's stubbornness? Trying to fight him or accept it?