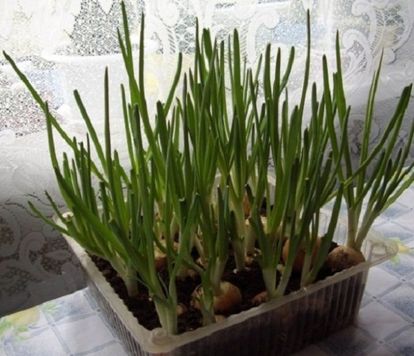 Began our observation of the awakening of nature with the germination of onions. The child and I chose the most beautiful and large onions and planted them in pots (you can only use water, but I prefer to use the land).
The child watering the bulbs on his own and every day he observes how the foliage grows. When she grows big enough, we will prepare a healthy spring salad with a green onion.
In the pots we also planted the seeds of dill, parsley and spinach. Nazar himself poured the seeds into the pots, and now after a day he waters the ground to raise the seeds. Another time and we will have the greens to the table.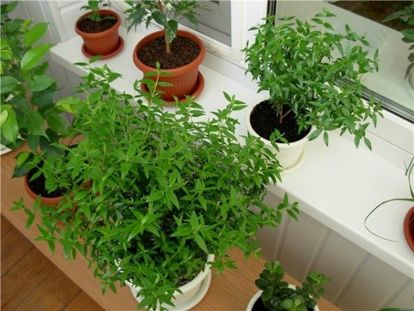 Can also grow beans in pots on the window. This plant is unpretentious, grows very quickly, blooms beautifully and curls. Beans will be a beautiful addition to the bed on the window, which the child takes care of.
We also plan to plant a sunflower. Sunflower grows very quickly. It will be a beautiful decoration of the balcony of the apartment. The child will be able to watch with pleasure as the sunflower grows higher and turns the flower towards the sun.
Meanwhile, the first greens begin to sprout on the street. Tulips and peonies have already appeared, dandelions and other weeds are next in line. As soon as dandelion, coltsfoot, nettle and plantain grow, we will go to get to know them. For a child is always a joy New acquaintances.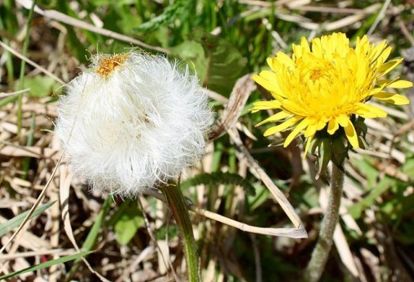 Early spring we built a bird feeder out of a polyethylene bottle. Now the child runs daily to fill the grain in the feeder so that the birds arrive to eat. Even I, an adult woman, am as happy as a child when I see birds outside the window, who fly around to peck at the seeds.
When the snow was melting and the streams were running in the street, we and the whole family went to let paper boats. We also made ships with thick paper, and then we looked for the largest brook to launch our boats and run after them, like children.
We are happy to add to the spring games in nature drawing in crayons and blowing up soap bubbles. This set is useful for any walk, not only in spring, but in summer.
Leisure child is very easy to arrange, so he was interesting and fun. I hope your children will like these ideas.I look forward to complement spring ideas for the organization of children's leisure.