I have always paid a lot of attention to the physical development of my children, literally from birth. Even kept diary entries, and I want to share my experience.
When my son was two years old, we started a more complex gymnastics.
Here is an approximate occupation.
1. First, we did breathing exercises. Handles in front of the chest, during inhalation, we part them, during exhalation we return to the starting position. Then, while inhaling, lift the handles upwards, while exhaling, we return to the starting position.
2. Next, brisk walking, turning into a run, after which again breathing exercises.
3. Walking and stepping over obstacles. I put a low bench, and asked the child to climb on it and get down on the floor without using hands.
4. Then I taught the baby to sit down. When he was lying on his back, I held his legs and asked him to sit down, not helping himself with his hands.
5. After classes, we again ran, walked and performed water procedures.
It is very important to monitor the uniformity of the loads, so I checked my son's pulse before and after classes. The pulse at the end of the session should not increase by more than ten beats per minute.
Outdoor games


We did a lot of outdoor games aimed at developing agility, strength and speed. To do this, we went to the playground, so that my son in the game learned to communicate with other children, understand what the interests of the team are.
In two years, my son walked well, so we were engaged in the development of other types of walking: on heels and socks, stepwise, on the outer surface of the foot. This is a good prevention of flatfoot.
My child really liked to imitate various animals, and this is very useful in order to train different movements, balance, coordination of motor and speech skills (we learned to walk and talk at the same time).
Here are some examples: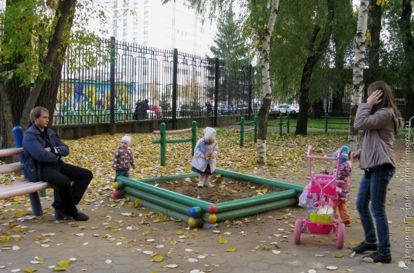 Bunny – portraying his ears, the boy was jumping on two legs.
The horse – the boy ran skipping.
The frog – the boy sat on his haunches, rested his hands on the floor, pronounced kva and jumped forward, after which he straightened up, raised his hands and sank down on his haunches again.
Bear – son walked on the outer surface of the feet.
Heron – a boy walked, raising his legs as high as possible.
We did a lot of climbing on a walk. I taught him to climb over fallen trees, small benches, to climb an inclined and vertical ladder. I first demonstrated all these exercises to my son myself.