Many parents identify the concepts of pamper and love. It is believed that loving parents should certainly indulge a child and vice versa – if you indulge a child, it means he is immensely loved.
Everything is good in moderation. I believe that one can indulge and should indulge, but not fanatically and without limit, but in the original meaning of this word – to bring pleasure and joy, to do something pleasant.
From an early age it is necessary to explain to the child the nature of money, their function, value, origin, and to foster respect for them. It is frustrating that the knowledge of preschoolers in this area is approximately the same: parents go to work and bring money from there.
It is advisable to explain to the child what the essence of the work is (in his concept it is to go to the office and go home in the evening, that is, nothing difficult), the approximate ratio of his needs and family budget (if we buy you a Porsche sled, we'll be drink some water with a black bread).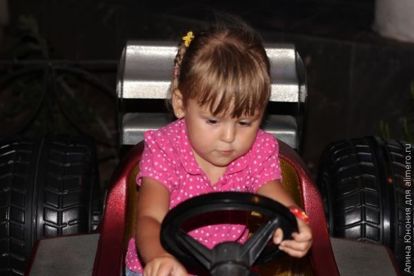 It would not be superfluous to explain the difference in the amounts of income of different families, as well as what should not be judged and applied to peers only on the basis of the financial situation of their parents.
Three months ago, my husband gave our baby a piggy bank – real, pink. A conversation was held on the topic. If we buy the unnecessary, we will save for a long time on a Winx doll.
And so, every evening the daughter replenishes the piggy bank, then opens it, we carefully count the contents (for the love of money she received the temporary nickname Gobsek). And it is obvious to me that the amount of unnecessary spending has really decreased, my 3-year-old child, it seems to me, understands that by saving on one, she will be able to buy another. And the fact that it is another expensive, so you need to save for a long time and carefully.
Toys are good, a lot of toys are even better, but an excessive amount of them leads to the fact that the child is not able to concentrate his attention on one thing. Remember the story A.Lindgren about the princess who did not like to play dolls? If you have not read, do not be lazy to read, there are only 8 pages.
Often, parents try to compensate for the lack of attention and participation in the child's life with toys. Many of my friends on the way home from work will definitely buy something for their child — a chocolate egg, candy, etc. What to hide, and I, taking the daughter from the kindergarten, please her with a sheet of stickers or a new book.
Thus, parents seek to smooth their feelings of guilt for having given up the child to kindergarten or left at home with their grandmother instead of spending time with him on their own. Believe me, your presence for many children is a greater joy than some kind of egg, even a chocolate one.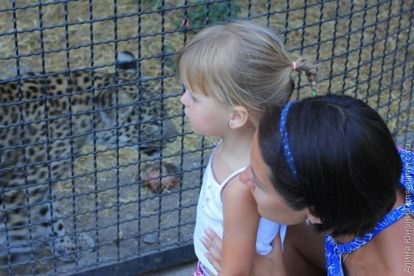 Recently, I have been trying to eliminate this ritual with gifts and replace it with a short walk, a joint occupation with something. By the way, the daughter of my friend, at the sight of one kinder, throws a tantrum and tramples him with her feet. For she needs no less than three and every day.
Pamper the children, but be selective in the ways you express your love. Indulge in visiting the exhibition, reading a new book, jointly making dumplings. And in response, the baby will pamper you with his laughter, smile and good mood!