Speech disorders in children are more and more common lately. This problem has not passed through my child either. I had to seek the help of a speech therapist. Our son was identified deficiencies of sound pronunciation, organic and functional nature. These problems have arisen as a result of motor disorders of the articulatory apparatus.
Such violations are most often detected in modern children. The speech therapist has prescribed to my child a speech therapy massage of the articulation department, moving parts of the muscles of the tongue and face.
Essence of the massage


Speech therapy massage is a method of active mechanical action that affects the muscles, nerves, blood vessels, tissue peripheral speech apparatus. This speech therapy method normalizes speech and the emotional state of children and adults who have speech disorders.
Such a massage is included in the speech therapy remedial work to eliminate pathologies in the neuromuscular apparatus and other body systems.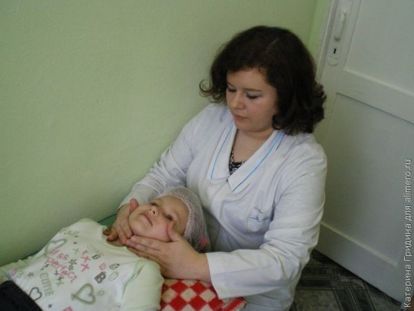 I was constantly present during the procedures, watched the work of a massage therapist, and watched the changes that occurred with my child. I must say that speech disorders became weaker, muscle tone returned to normal, the paralysis of the muscles of the articulation apparatus decreased, muscle groups became more active.
Along with speech therapy massage, we performed passive and active articulation gymnastics, performed traditional speech therapy exercises in order to form speech breathing, voice, and normalize the emotional state of the child.
Our child was given a speech therapy massage according to the author's method of Zabludovsky, who invented a stimulating facial massage.
Professional approach


I want to warn parents who want to try to independently make their child a speech therapy massage. It is not only difficult, but also dangerous. It is necessary to professionally know the physiology and anatomy of the mouse, to undergo special training. There are some simple elements that parents can do, but first they need to be carried out under the supervision of a specialist, and then they can be used at home on their own.
Speech therapy massage consists of the following types: classical manual massage, acupressure, apparatus and probe massage.
I independently performed a classic massage to my child, consisting in stroking, rubbing, kneading individual muscle groups. In addition, we ourselves did passive or active gymnastics.