Sorter appeared not so long ago, but had already gained great popularity. This toy is good with a huge assortment, as well as coverage of a large age range. So, children play with pleasure in the sorter both at 1 year old and at 3.
What is it? Sorter is a container with holes. Each hole is accompanied by appropriately shaped figures.
Range
Sorters can be divided according to various criteria. For example, depending on the type of capacity. The simplest is a bucket or box. However, various animals also appear more and more often: hippopotamuses, turtles, dogs.
Children especially like houses, which can be used not only as a sorter, but also have various inhabitants there.
Figures in sorters can also be of various forms:
– geometric figures (circle, square, rectangle, hexagon, etc.)
– all sorts of animals (ladybugs, chickens, frogs)
– letters and numbers
In addition, sorter often make sound. So, with the proper nesting of the figure, the sound is heard. Most often this is done if the figures are represented by animals.
Basically sorters are made from plastic or from wood – an environmentally friendly and durable material. But you can also purchase soft sorter.
What are sorter for?
The benefits of sorter for the development of children can not be overestimated. They combine various functions due to which the child develops:
– coordination of movements
– logical thinking
– fine motor skills
In addition, the child learns to distinguish colors, shapes, sizes.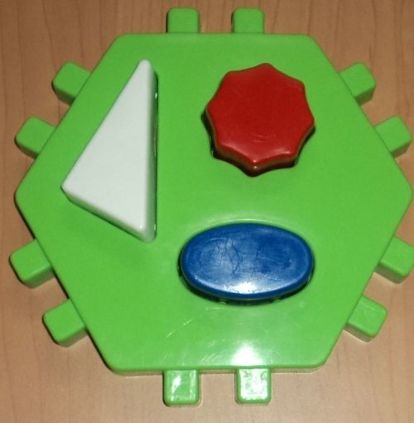 It is also important that sorter is usually very fond of children, which means that parents are able to do household chores.
Application
Sorters are a very versatile toy. You can use it for its intended purpose, that is, to put the figures in the corresponding holes.
But often inventive kids find a more amusing application. For example, figures in the form of animals can be completely used as ordinary toys and to arrange a zoo.
Sorter in the form of cars useful for the transport of toy passengers. Sorter-phone will be indispensable for the baby, if he urgently needs to call friends. A sorter-wheelchair child ride with pleasure.