Have you ever thought about the socialization of a child? Is it enough for him to be in a peer group or is it worth thinking about how he looks in the eyes of children, how he feels among them? I had to abandon some principles for the latter.
My parents' mistakes
Many people think that by giving the child to the kindergarten, they socialize him enough. Some even think that there are enough children in the playground. But socialization is not only being in a team, but also closely communicating with it on homogeneous topics.
I will explain with my own example. Probably, I must say thanks to our parents for their mistakes made during our upbringing. Because now we can appreciate how important it is to deal with our children in this way and not otherwise.
My sister and I lived in a strict regime. Strictly at 21.00 should have been in bed, even when we were already 15-16 years old. Accordingly, we also watched TV strictly by the hour. At 9 pm, the news began on all the channels that Dad had to review.
He was not interested in who and what was watching on TV before. Exactly at 21.00 it was the time of the Pope. Therefore, what is Santa Barbara, I knew from the stories of my girlfriend, who told me every episode. At Twin Peaks, it was no longer enough. Well, I didn't understand much about music at all – there was no place to listen to it.
Therefore, while classmates were discussing new music albums or another series of a fashionable series, I would sit, clapping my eyes and ears, feeling like an outcast of society.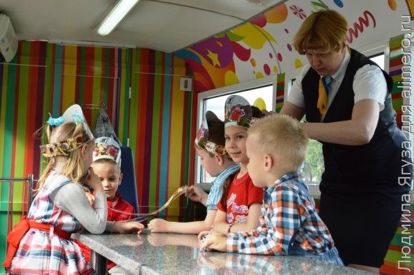 My child and socialization
Now my child goes to kindergarten, and they have their own trends there. One of them is a birthday party at McDonalds. I don't really like fast food and this place in particular. The maximum that I can safely buy there is a shake and ice cream. But sometimes I make exceptions for a child.
Why? Because they invite her to birthdays, where the birthday man sits in the center of the table, blows out the candles on the cake and in general there is the most important one. It is logical that she also wants to sit on the main chair, and that the whole holiday revolves around her.
Children come to the garden and bring happy toys from Milla. She, too, wants to feel part of the team, in a trend. Therefore, it is sometimes necessary to abandon their principles in order for the child to receive the same toy and feel comfortable.
I understand that there will be more, requirements will rise. But still, if in some trifles it is possible for the child to give in now, then it will be easier to explain the refusal of something serious. At least now I think so.
How do you socialize your child?