Little kids – little chores, big kids – big chores, – said my mother. And I laughed, they say, what could be the hassle with such an adult, 25-year-old daughter like me. But only those who have children can deeply feel such words.
Each mommy loves her beloved child and from the cradle tries to give this little man as much as possible the joys and pleasures of life. Soft, ironed baby diapers, bows, ruffles, stroller, bicycle, many toys, love and attention of loved ones and relatives … But this is only that little bit in the life of a child that is visible to the naked eye.
The main advantage of the actions of any mother is to bring up the correct notions of life in a child. Tell what is good and what is evil. Writing the basis with which the baby will go into a big life confident step. Helping your child enter the public circle … and here I want to stay in more detail.
The first important socialization that a little man should take is a kindergarten. Of course, you can communicate with children in parks and in children's playgrounds, but here the contact takes place under the watchful eye of mommy, grandmother, nanny, or other close person. Do not assume that kindergarten is a place where children are given because of the desire of mother to quickly go to work. And some say, they say, the husband brings enough money, so I sit with the child at home. Is it really right? I am deeply convinced that no!
Kindergarten is a place where your child joins a certain group of people, learns to live in a team, looks at and studies, learns to give in and defend his own. And it must pass every person. At what age he will do it – depends on the mother. Of course, if the child is painful and requires special attention, it is worth staying with the child at home. But at the first opportunity, you should still attach the child to the kindergarten.
And so all the doctors were passed, the district pediatrician gave the go-ahead and we went to kindergarten. I confidently led my daughter, because we walked many times on the territory of the kindergarten and the child showed a special interest in this institution. At first it was interesting – a lot of kids, new toys …
But as soon as my baby was separated from her mother and she understood it, she began to have tears and words, I want my mother, where my mother is, I love my mother …. The teachers say that all the kids are crying, no big deal. And indeed it is. It's okay that for some time mom will not be near the child.
According to the psychologists, the child is best led to the kindergarten as early as possible. And according to other statements by psychologists, a child under three years old identifies himself with his mother as a whole, so it is better not to separate him from his mother without the need for that.
But still, the child must be presented to the kindergarten in the most attractive way, then the kid will not perceive him as a foreign place. There are a lot of toys, a lot of good kids, your friends. Need to walk with them and have fun. And you need to eat – in the garden tasty cooked. And mom is not going anywhere – mom will come and pick you up when you walk up.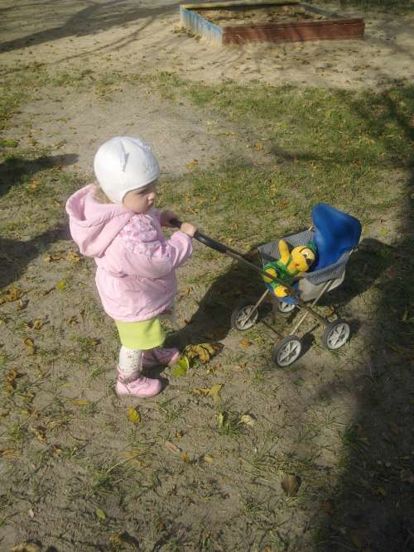 But still, of all the opinions and advice, the right decision is the one that prompts a loving mother's heart. If a mother believes that her child would be better to go to kindergarten from the age of three, then this should be done.
There is still an important question – the choice of kindergarten. Well, if the building of the kindergarten is warm, it has good windows, an established heating system. As well as a good preparatory base for the training of children, professional educators and good nannies.
It is best to learn from the neighbors who take their children to kindergarten about the features and procedures in kindergarten. And starting from all aspects, it is possible to decide when it is best to bring your child into public life, so that the adaptation is soft and does not affect the nervous system.