Do you think your child is manipulating you? Perhaps with displeasure on your face you will dismiss my question. Want to answer me that you never allow this? So be it. But I will tell you today about my wonderful children. Why a miracle? Because they, like anyone, ideally possess the art of manipulation. A topic about my big and small manipulators.
Remember well: did you happen to miss the evening teeth brushing and bathing, because the child complained of severe fatigue? True, then, for about 15 minutes he happily jumped on the couch. And remember, these endless cleaning at night in the light of a flashlight?
I did not immediately feel the manipulations of my children. But they were present. It is very important to pay attention to this and make relevant comments. Because endless indulgence entails an unpleasant child attitude. He can simply use his mother, her kindness, permissiveness.
The eldest daughter is a manipulator
Somewhere before the age of 2, my daughter spoke poorly. She loved to point fingers with what she wanted and she was given. So taught her grandmother and grandfather. I told her to try to pronounce the words, what is called. She was indignant and shouted to get her anyway. Now, when she is 4, there is practically no manipulation. Not from my side, nor from her. We learned to negotiate, to talk correctly.
My son before the year was the cutest child! Now he is showing his character! And if something is not on his, then immediately falls on the ass and screams! I look at him with horror when he is all in tears with a hysterical cry.
Frankly, I'm shocked. My daughter at that age did not suit me. Thank her for that! I stopped paying attention to him, to his indignations and whims. And the less I pick him up and calm him down, the faster he calms down himself.
I do not want to say that in raising a baby, mother should be a dictator. I am far from that. But very often I impose my point of view on my daughter. I have to persuade her if she does not obey. I consider her interests, but the decision will still be mine. And my decision should be mine, and not hers. If she insists on something of her own, proving her rightness, she manipulates.
Do I need to be a dictator mom? You know, I am familiar with such women. And their dictatorial character is felt immediately in conversation. These were the mothers of my classmates. I sincerely sympathize with them. After all, their endless conversations were only about what mom says. Mom said to come early and wash the dishes, Go to the disco without me, mom will not let go. And something else like that.
Having matured, fellow students Vasya and Volodya really wanted to live separately and have at least a girlfriend. And here everything is not so: terrible, poor, too glamorous, too rich. As a result, they got married to the first one, moved to another city, where they lived happily ever after.
Why do you want to sneak away from the dictator mom? Because from the tender age the most dear person begins to impose his opinion, manipulate and adjust for himself. It is very difficult to resist and often children break down or die as an individual, having only my mother's opinion.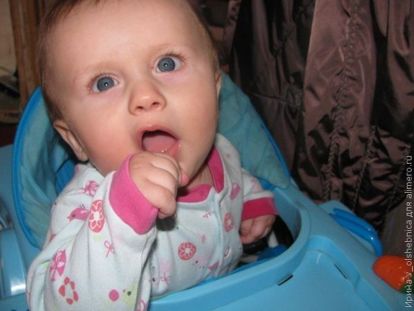 How to become a mom-friend? After all, sometimes children are naughty, screaming, harmful? They demand what they themselves do not know. And having achieved the desired, they lose interest in this. Tantrum is also a manipulation. And this is a very insidious ability of a child to pursue his own. If the mother does not understand the words, you need to show hysterics – this is how the child reasons.
I believe that you can not manipulate the child. He perceives this behavior as the norm. Many moms and grandmothers say this: eat up and I'll turn on cartoons for you. How are cartoons related to eating? I try not to let children manipulate me. But they also should not be managed.
Have you ever been manipulated by your child? Have you encountered small and large manipulators? What are you doing in these situations?