A morning without haste is not morning, moreover if you have a small child who you need to have time to get into the kindergarten before work. Panty hoses do not lend themselves to tiny hands: either they jump off their legs, or they do not stretch. And if the eyes still fall on your favorite car, the process stops at all. Mom's patience ends, and she rushes to Vitalik's help.
Probably, you had to observe how schoolchildren, preschoolers and toddlers do the same task. One child performs easily and quickly. The second fusses a lot, he can all fall out of the hands, but in the end he will finish the task. The third one will come up slowly, will think and only then will proceed to work at a leisurely pace.
Such slowness can be observed at any age, both in school and in infancy, annoying parents, teachers and people in the circle of communication.
What are the reasons for the origin of such slowness:


1) One of the reasons for slowness in the behavior of the child is associated with congenital brain pathology, as a result of severe pregnancy and complications during childbirth. Such slowness does not interfere with the child, it develops according to age and differs from peers in a reasonable, balanced character.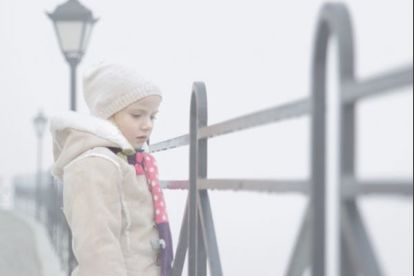 2) Another cause of slowness can be the consequences of illness. Symptoms can be seen if you observe a child: indifference, lethargy, fatigue, extreme slowness of the pace and rhythm of activity. In this case, it is possible to restore the normal rhythm and pace of activity, after full recovery.
3) In infancy, slowness is characteristic due to the weak development of elementary functions. Those actions that can quickly perform an adult, still not subject to crumbs. For example, quickly tie shoelaces, get into the hole, fasten a button or button. The comments made by parents at such moments, accompanied by ridiculous nicknames, will not affect the speed of actions, but will only cause offense.
Let the baby be what he is. Calculate time for his slow actions, so as not to push and avoid comments.
4) Transmitted stress: divorce or conflict, kindergarten or relocation – refer to difficult life situations that cause a steady sense of internal anxiety. As a result, the child's body mobilizes its forces, causing a defensive reaction – a slow reaction. If, from this moment on, the parents did not see the problem in the state of the child, this is the first bell in the further development of the neurosis.
Difficult life is slow children and active parents (sometimes similar situations occur in single-parent families). Remarks, irritability of the adult contribute to the constant conflict. A child living in such a situation lives in the constant fear of losing the love of an adult dear person. The loss of understanding, and as a result, a deep neurosis will pursue such a child, until the parents (or one parent in an incomplete family) change the attitude towards the child.
A baby suffering from a lack of maternal attention and love, left in the care of grandmothers or babysitters, can delay the reaction to extend the minutes of communication with the mother.
It is no secret that the authoritarian style of education leads to serious consequences. Unquestioning obedience, cold, passionless relationships, increased demands not only cause neurosis, but passivity, lack of initiative, a sense of depression. The sluggishness of the child will be like a tool for manipulating authoritarian parents. It is recommended for such parents to revise the style of upbringing, to communicate with the child's psychologist so that he would correct the behavior of both the child and the parents.
5) Slowness peculiar to this type of temperament as phlegmatic. These kids carefully count their strength to have enough of them to do all the work. Perform slowly and with perseverance, which would envy some adults. If you are not sure of performance, most likely they will not get down to business. A little help will help get confidence and finish the job yourself. Phlegmatic people are restrained in their emotions, although they are constant in their feelings. They are conservative and stress-resistant, which allows them to achieve good results in life.
General recommendations: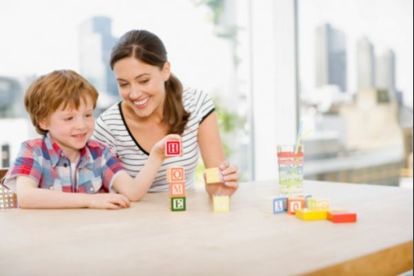 – be patient with slow children. Allow them to be such;
– organize games that will help the development of activity. Draw a picture of the day mode, doing the work tell about the main and secondary;
– Avoid competitions where the slow baby will surely lose;
– Praise for achievements, comparing with his past experience;
– be close, but a little behind, so that if necessary you can help unobtrusively, but at the same time do nothing for him.
With your unobtrusive support and love, such a kid has more chances to achieve success in life, as he possesses purposefulness, calmness and strength of will.