That's how much the kids are different! My Nazar is a very smart child. He doesn't sit in one place, so we have a problem with that. A child can hardly be interested in a fairy tale so that he can hear it to the end. The only joy is puzzles that give reason to breathe with relief and not to rank him among the ranks of hyperactive children.
But since all the children are different, along with the hyperactive children there is a considerable proportion of sluggish children. No one can say with which children it is easier (hyperactive or slow), since both of them need to be pulled up to the golden mean.
Some parents believe that there is no need to rehabilitate the slowness or excessive activity of the child, considering it a feature of the child's personality. In a way, I can agree with this statement, but not everything is so simple.
It must be remembered that a sluggish child, if he does not learn to think and do his daily life tasks faster, will be able to remain so forever. In older adults, he will no longer be able to retrain, but he will have to keep up with such a fast pace of life.
This topic interested me when my son (often too active) was playing with his old friends. Their boy was so slow that it was hard to believe that such children existed – because I was used to a completely different pace of Nazar's life.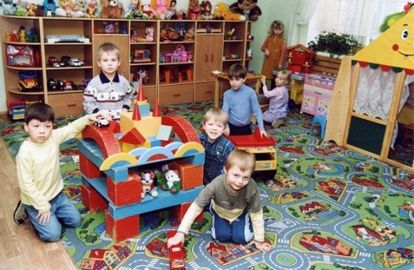 So I asked to find the answer to the question: is it possible to wake up such slow children?
It turns out child psychologists strongly recommend pulling up the kids to the golden mean. They have in this regard some tips:
1. No one should ever scoff at a slow, slow-moving child. Kids are not to blame for what they are. The slightest ridicule, cry or criticism can permanently hurt the child's psyche and discourage the desire to be like everyone else.
2. Slow kids are very often too unsure of themselves. If you convince them that they will succeed, and the result will please everyone, then there is a chance to quickly cope with the slowness and wake the child.
3. Phlegmatic children are often slow because they believe in failure. If you offer them your help, then surely they will do everything themselves, but with a more confident attitude and an increased pace.
4. Slow children do not tolerate any kind of change. Parents need to be more careful with moving to a new place of residence, transfers to another kindergarten, changing furniture in the house and the child's room.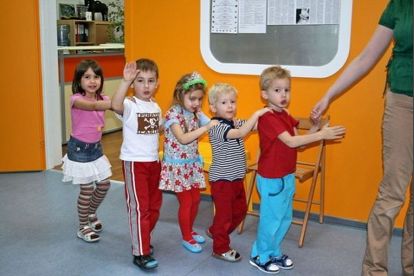 Educational techniques aimed at increasing the pace in the child's life:
– Buy your child his own hours and teach him to follow them. The child himself will understand what he is doing very slowly, and what is faster.
– if the child does not have time to play or finish an action, then it is necessary to warn him about the change of action (After 5 minutes we will go for a walk / eat / sleep).
– you need to try to praise the child for efficiency and speed.
– Slow kids can be given only one action at a time.
As you can see, there is a chance to wake up a slow-moving child, but for this you need to work hard and re-educate yourself first. The speed of re-education of a child depends on the correctness of finding the reason for his sluggishness.