When this year my children began to play independently on the street, there was a problem of finding friends. At first, I thought not to interfere with the street problems of children, but, after watching, I realized that children should not be left alone. They need help finding good friends.
Near us lives a girl who, by age, is my daughter's friend. Her name is Masha. Masha is very arrogant. Her one-to-one demeanor will repeat the behavior pattern of her mother and older sister.
They see themselves as the center of the universe, and this little girl has already moved this model of behavior onto herself. But when she finds inspiration, the girl is very sweet. She enjoys playing with children, sharing toys, participating in all children's activities. But then she again surpasses delusions of grandeur, and she does not even consider it necessary to greet children with children.
My Dasha really wanted to make friends with this girl. She approached her several times and tried to play together. But all this quickly ended with daughter tears. Masha played with Dasha in the mood. She did not care about any desires of my daughter.
When I noticed this, I realized that I needed to intervene. Masha did not know how to be friends, so I had to look for other girlfriends for my daughter.
I began to look closely at the girls who could be my daughter's girlfriends. I wanted mutual understanding between the children and they matched each other in character.
I never thought it would be difficult for me. All children are different. Looking closely, I began to notice something that I had not paid attention to before. Some girls did not let anyone in their group, others were too closed. And Dasha is my very open girl. She does not understand why some girls are friends with her and others do not.
After going through the girls of our yard, I still looked at a couple of girls, with whom my daughter would be easy to communicate. She approached them, very carefully summed up her daughter and began to observe from the side as she joins the team and makes friends.
The result pleased me. The daughter now has good girlfriends and she does not need to ask the neighbor Masha if she has the mood to play with her.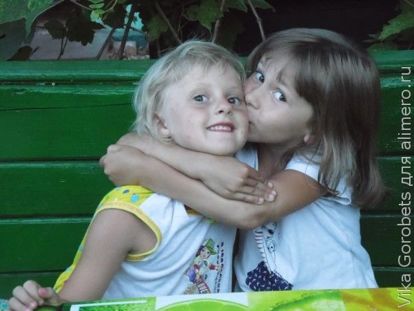 With the boys, the situation was better. The common interests of the court – football, basketball and great – bring together the male contingent very quickly. They have no desire to show off in front of each other, but everyone is fighting for the attacking position on the football field. But this does not matter in their relations with each other; therefore, I hardly observe any quarrels between boys.
Do you think I do right that I control who my children play with on the street? Or I do not need to interfere in children's affairs?