When my daughter was barely two years old, her front teeth began to deteriorate. Seeing this, I was very upset, because I had no idea how to seat such a small child in the dental chair. Frankly, I was afraid to lead her to the dentist.
Time passed. Naturally, problems with teeth were aggravated. In addition to the two front teeth damaged, I found a few more. Then it was decided to take my daughter for a consultation to the dentist in the city children's clinic.
I was very surprised when the doctor, after examining her daughter, reported that milk teeth do not need treatment. Rather, they should be sealed only if the child begins to feel pain. The doctor argued that the child could be very frightened and, with crying and screaming, cured one tooth, would completely refuse to fill the rest of the teeth damaged by caries.
This variant did not comfort me much – I didn't want to wait for my daughter to suffer from pain. For some time, I decided to mentally prepare the baby for a trip to the dentist and begin treatment.
About two weeks from time to time I started talking about the fact that we would have to go to a kind doctor who would spread her teeth with a magic toothpaste so that they would become white and beautiful.
By the way, even before this, my dad told his beloved granddaughter that if she eats a lot of sweet, then her teeth will start to hurt and an evil dentist will drill holes in them and put fillings. I think it is not difficult to imagine how after such stories the child was afraid of dentists.
Hike to the clinic
With tales of jokes and promises to buy a new toy, I still convinced the little girl to visit the dentist. I was very surprised when my daughter offered it to me herself! Before the daughter changed her mind, we began to gather in children's dentistry.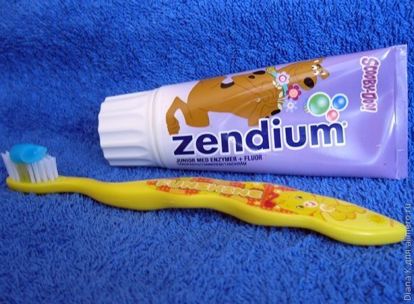 I was worried more daughter, tune into the fact that the teeth will be filled. What was my surprise when the doctor said that, despite the presence of caries, it would be enough just to silver the teeth, and to seal them is not necessary. So we did.
My daughter in the dental chair behaved perfectly, but when she was shown a mirror, she was terribly upset, like any young lady. The teeth were black. From that moment about six months have passed. Naturally, the holes remained, but according to my observations, their size has not changed during this time and there has never been pain.
What do you think, is it worth it to fill milk teeth or is it better not to touch them?