My work is connected with children and my daughter, knowing this, cannot but be jealous of me. In addition, she knows that there are many toys and entertainment in children's development centers. Therefore, every time I went to work, she asked to take me with me.
In principle, even at the very beginning, the manager told me that if I left my daughter with no one, I could bring her and leave her in the playroom. You can also include her in my group, but tuition will not be free, although there is a discount.
The option of learning disappeared immediately – I am afraid I will not be able to teach my daughter in the company of other children. Yes, and they will not be completely comfortable that she calls me mom, and they by name. Of course, the option of a game room is possible, but I didn't want to disturb the administrator once again, and I don't want to leave it there unattended.
We have a waiting room, where parents spend time while their children are in the classroom. That's where you can leave it, I thought. After all, there is a TV with cartoons, and drawing boards on the walls.
True, I was very worried that my daughter would be frightened, being alone in an unfamiliar place. And I didn't want her to enter my office during the lesson – after all, we often have parents in the classes, and children will be distracted.
Finally, I agreed to take my daughter with me. Moreover, I had evening lessons and it was convenient to go home with her right away from work. In advance, I once again explained to her what I was doing – I was teaching other children.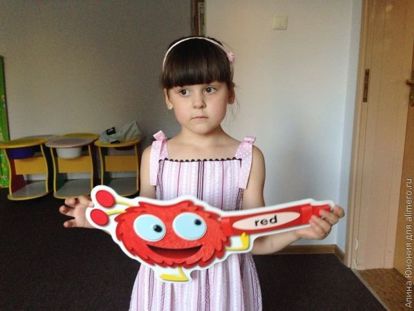 It was also agreed that during the lesson I could not come in, indulge in and behave badly too. From the house we took the coloring and felt-tip pens, so that there was something to brighten up the waiting process.
And here we came to work together – there was no limit to the delight of her daughter. Of course, we have a huge number of such toys in the center, the existence of which I could not even imagine, and even more so my daughter.
First of all, I showed her where the toilet and the water cooler are. Then she met with the secretary-administrator, who should be addressed in my absence on all issues.
We deliberately came a little earlier, so that it was time to inspect my place of work and play a little. I showed my daughter where she needed to wait for me, reminded me about the rules of behavior and went to class.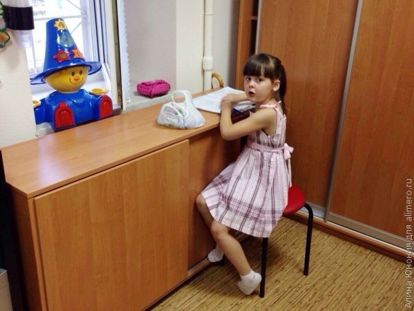 Everything went fine, my colleagues told me that my girl was behaving beautifully and very modestly (she sat in the same place for 45 minutes and drew), and my daughter calmed down when she saw that I don't do anything special with other children, all of them I have my parents, and my job is just to do a lesson.
Of course, I don't intend to take the child with me to work all the time – I still don't want to cause unnecessary inconvenience to others, and I think the management will not be thrilled, who knows.
But to show my daughter my place of work, thereby calming her jealousy, was necessary for me. In addition, now she was eager to learn English too, which is good news!
Did your children have you at work?