As they say, each hut has its own rattles, and each family has its own methods of raising children. I do not rush to assert that mine are the only correct ones, no. But what about when it is impossible not to intervene?
After all, often remaining indifferent, we, it turns out, support and encourage frankly improper education of children.
Recently, my daughter and I were in a supermarket, and our attention was attracted by a mother with a girl of about three. The girl was clearly out of sorts – she could not decide what she wanted, either water or juice, or a chocolate egg.
Mom was even worse – her cry was heard at the other end of the store. Moreover, she was very aggressive. You could hear everything: from insults to the humiliation of her own child. It even seemed to me that if there were no people around, she would beat this poor girl.
And then my daughter comes up to her with the phrase Why do not you scream a child? She's small! Probably, it is good that the daughter did it, if I had been in her place – the flow of battle could not have been avoided. But then the woman was completely confused and could not even find the right words to answer.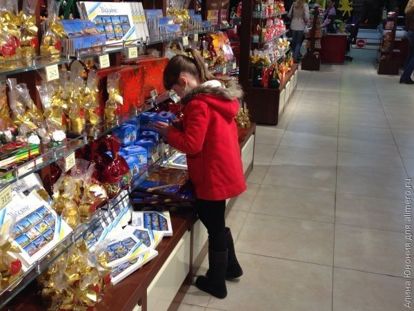 I'd like to believe that she was ashamed of her behavior.
Again the store. It's cold outside and hot in the room. It is not surprising that a girl of about three or four years old in a suit jacket, hat and scarf over her hood is capricious. The behavior of the mother struck not only me, many visitors discussed it in a whisper.
And again the cry was heard even near the cash registers, but it was not this that struck me, but the fact that the mother in the hearts pushed the child with such force that the girl flew her face to the floor. Moreover, it was done with such force that I already shuddered. By the way, ten centimeters from her head was a rack with glass bottles.
Unfortunately, my intervention was unsuccessful. The woman was rude to me, advising me not to go into someone else's life and give birth to her own, and then advise. And when I said that I also have a child, then again I had a tub of verbal mud poured on me.
I am very sorry for the children who have such parents. I can not imagine how you can behave this way in relation to your own child. Yes, anything can happen – a goat husband, a lot of work, no money and the heel broke. But the child has nothing to do with it.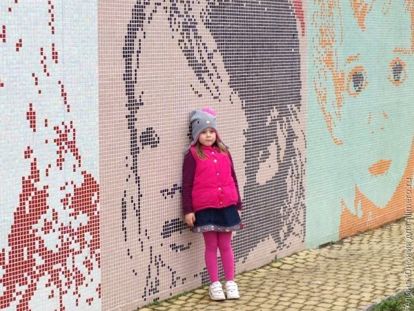 Recently, my friend was at the rink with her American friend. They witnessed how a man of eight or ten years old was taught to skate by a man (either a coach, or a father). And whenever she had problems with her posture, he hit her on the back. Not much, but tangible.
A comrade from America then said that in his country for such would be deprived of parental rights at least. But for some reason it didn't get any further.
I have heard more than once about similar methods of sports education – when future ballerinas were forced to eat soup with a fork (so they ate less), gymnasts were beaten with jump ropes, so that they would pull the sock, etc. But I am sure that, firstly, there are other methods, and secondly, this is completely unacceptable.
Have you ever thought that whenever we are silent, we become complicit in a crime? Perhaps, for a rude attitude towards the child, we do not have a criminal article, but this does not give parents the right to behave in this way.
And every time I think that if they allow themselves this in public places, then how do they behave at home when no one sees them? And I really want these parents to carry deserved punishment. And as long as the surrounding will be silent, the problem will exist.
Where, then, is justice, if the millions of families that dream of a child somehow fail to feel the joy of motherhood? And those who allow themselves to relate to the child in this way, who considers the baby to be a burden and a stone on the neck, manage to bear and give birth to beautiful healthy children?
Do you intervene when similar situations occur?