My youngest daughter will soon be a year and a half. And I often visit ideas whether to go to work or stay at home with a child up to three years old.

Money matters
Many people have a question: to work or not, since payments for a child cease. Of course, money is often not enough. We, for example, try to buy only the most necessary. I would like to postpone, but often there are minor problems, and the money goes.
After leaving for work, I will receive a full salary, which means there will be more money. This is perhaps the only plus that it's time to work.

With whom to leave the children?
Now, even though I am on maternity leave with my youngest daughter, the eldest, who is 2.5 years old, is also with us at home. If I go to work, I will have to arrange both daughters at once. Where.
Now in any city there is an acute problem of lack of places in kindergartens. You can get there at best in three years. I really hope that the eldest daughter can still be sent to the kindergarten. So solve a part of the problem.
However, what about the younger child? My mother works, the mother-in-law doesn't communicate with us at all. Hire a babysitter? I do not want to leave my child to a stranger.

Nursery or private kindergarten?
If you go to work, you can take the child to the nursery or to a private kindergarten. But here, too, there are problems. For example, in our city there are no places in the manger.
Private kindergarten, of course, can be a way out of this situation. But here it is not so simple. First, whether it is beneficial to pay the garden? It is possible that you will have to pay most of the salary for the kindergarten.
Secondly, if you arrange children in different kindergartens, then there will be a problem how to take them there and pick them up.

Or maybe work at home?
Here I wonder, money is needed, but at the same time there is no one to leave the children with to go to work. So you can get a job at home?
Recently, I found a small part-time job in a local women's newspaper. I am pleased to write articles.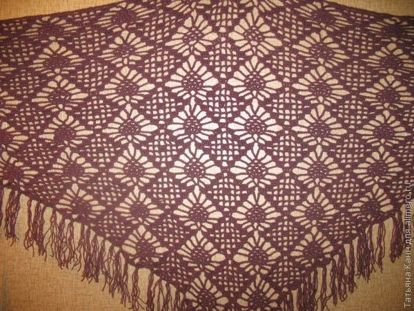 I have long thought about knitting to order. If I arrange the eldest daughter in the kindergarten, then it will be much easier to knit. There will be more free time. So, I can try myself in something new and, perhaps, make money on it.

Decree or work?
Here I am writing my thoughts and I think that it is worth trying to still sit at home. At least until the moment when I will not arrange the eldest child in kindergarten. In the meantime, you can start earning your hobby.
It is not in vain that psychologists advise to put problems on paper; it is quite possible that in the process of describing the problem itself there will be its solution.