My child was diagnosed with a short bridle under the tongue at birth. As we recommended, in a month we cut it.
The other day I met a girlfriend, whose son is about the same age and with the same problem. But nobody recommended them to cut the bridle, and they got out of the situation quite well.
Why torture a child
How exactly pruned bridle, I do not know. From me, the child was taken away for a minute to another room, and then they returned the weeping child so that I put him to my chest and calm him down. But I think the process is a little pleasant and even shocking. However, when the child is only a month old, the shock is forgotten rather quickly.
But now we have no problems with speech. Daughter speaks purely, does not lisp, R reprimands. By the way, my father has a similar problem, but his mother at one time refused to have surgery. I would not say that he has a big problem with speech. Only when I drink a little, will the tongue get stuck faster.
But what is there, that is – to my child, I agreed to cut the bridle under the tongue. And the other day I met a friend with whom I hadn't seen for three years. It turned out that her son had the same problems, but the situation was resolved completely differently.
She gave birth to a son in Sweden, and there, none of the doctors paid attention to this anatomical feature of the child. As it turned out, the Swedish language does not interfere at all. But after the birth of his son and until this year, he and his family lived in Russia, where the child went to kindergarten and learned to speak Russian.
And here he had difficulties. The hissing ones were not given to him in any way, not to mention the letter R. His language simply did not reach the sky, as it was required for pure pronunciation. As a result, the children in the garden often teased and laughed at him, the boy did not want to go to the garden. And his character is solid and leadership.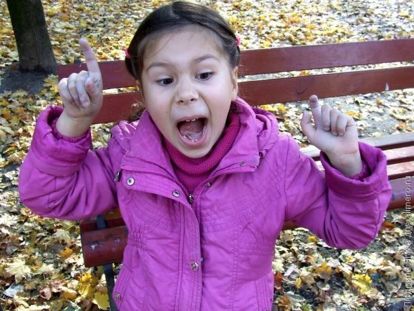 A friend had already thought to agree on the operation and cut at least at this age. But the doctors have not taken. Yes, everything will heal much faster than if you do it even later. But now you need to do anesthesia. And for a child, this can be a huge shock – the numbness of the neck and face will frighten him, he can hurt himself.
After much suffering, my mother was lucky. She found an experienced speech therapist, who undertook to study with a boy. After long trainings, exercises and games, they managed to stretch the ill-starred bridle! And now the child can speak Russian well.
True, this achievement has already lost its acute relevance – they are returning to live in Sweden. Well, we stay at home with our clipped bridle. I do not know which solution is preferable. Still, a good speech therapist, like any other specialist, is not easy to find.
But I hope our experience will be useful to someone.