I am always interested in my child, how he is doing and how his day in kindergarten was spent. But it happens that the daughter does not want to answer my questions. She may not be in the mood and she refuses. And sometimes, asking in the park or on the site. Then she doesn't have much time for talking – she hurries to play.
But I decided to cheat a little. And banal how are you doing? replace with other phrases. I have got my own ways to find out how a child is doing in the garden, without asking directly. Sounds a little weird, right? Well, then judge for yourself.
– Did you like today's lunch and dinner? What did you eat today? What did you like best?
– If you were a tutor for a while, what would you do, and maybe change?
– How do you think, who has no place in your group? Who behaves badly?
– Who is the most funny in your group? And why is he like that?
– What do you usually play in kindergarten? What is your favourite game? What do you often play with kids?
– What are you drawing today? What was sculpted from plasticine?
– Tell me what the best happened to you today?
– Tell me, what have you learned today?
– Did someone help you today?
– Did you feel bored or sad today?
– Did you feel the happiest today?
– Did you help anyone today? What exactly?
– Tell me, did you laugh at something today? What amused you?
These are uncommon phrases. With their help, you can ask for everything and learn something new. And most importantly, the child does not get tired of the fact that the mother constantly asks about how things are.
Case with friends
I once heard from a friend that her son answered the question of mood and affairs in the garden is banal, normal, or I don't know at all, leave me alone. But why? After all, mother, the closest friend, native person, who wants to know how the day went by her offspring. And he is from this only angry and offended.
I thought. After all, family relations are good. As for me, the child can shut himself up by the fact that he has conflict situations in the team.
And here the earlier, the better, you need to sound the alarm, maybe not so sharply. But it is necessary to take some measures and improve relations with peers. After all, further school, and indeed, communication with peers is inevitable. And the ability to build relationships in a team and take a decent position is a very important quality for a modern person.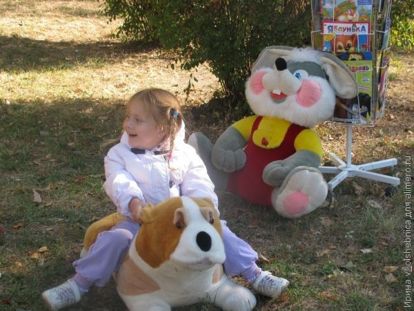 How do we communicate
I always ask my daughter about her mood, about the day she spent in the garden, about the plans for the evening. Sometimes we, as old friends, go and chat about something. And she behaves somehow in an adult way. And he can advise and criticize.
To ask about the day spent in our family is the norm. This is an interest in a person, in his actions, in his life. And our children are the most valuable, and we need to know everything about them.