What we are not inventing, mothers, to occupy and entertain their child. In the number of developmental activities, modeling is not the last. The molding develops not only fingers and fine motor skills, but also the spatial imagination of the child.
Many parents believe, and not without reason, that sculpt with a child should be started from the age of 3, and some do not want to give clay to the child. Indeed, you need to make sure that the young researcher or researcher does not put plasticine in her mouth or spread it on the carpet.
With my children, I started sculpting a little earlier – from one and a half – two years, and instead of plasticine, I kneaded dough made from flour and water (like dumplings, only without eggs). The result was the most environmentally friendly and harmless material for modeling, which was later replaced by clay.
The simplest and most interesting work with a child is a snail.
Step 1
Roll out a long stick.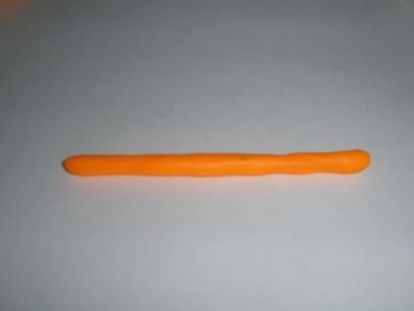 Step 2
We begin to fold our wand into a spiral.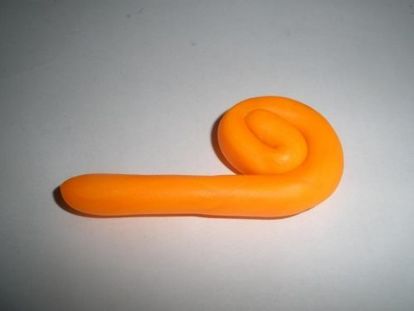 Step 3
The smallest at this step can stop completely twisting the helix.
We tear off a small piece of clay for the head.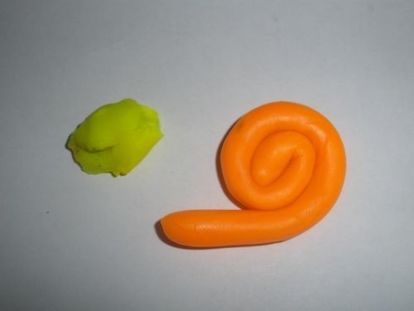 Step 5
We roll this piece into a ball.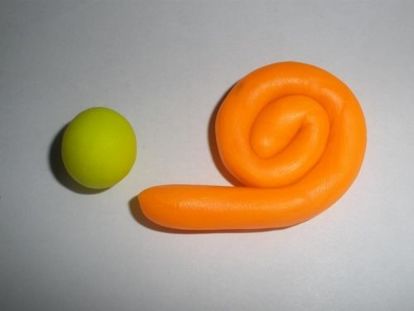 Step 6
Attach the ball to the snail.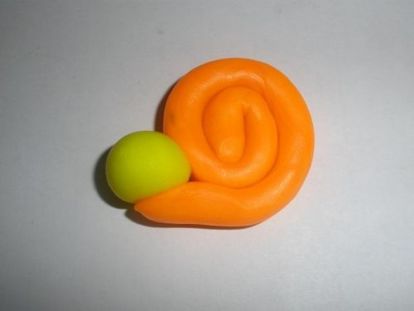 Step 7
Form a snail tail and horns.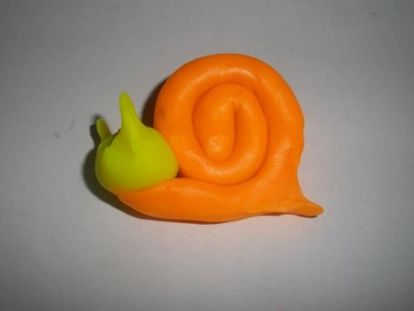 The snail is ready!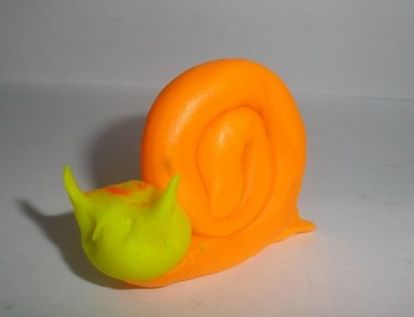 Be sure to praise the child and put your wonderful snail in a prominent place. The next day, you can make a few more snails – then you will already have a whole snail family.