My three-year-old daughter and I are very fond of making toys out of clay. Of course, I do the complex parts, but she does something simpler: she rolls balls, makes cakes of them, she can roll sausages for weed. Recently, we fashioned just such a zebra.
So, we begin our master class. To begin with, we roll a large ball of white clay.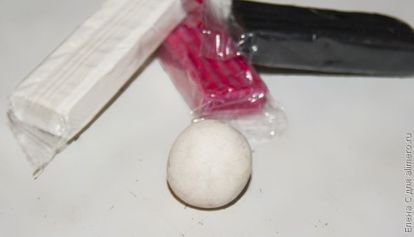 Then we will make of it a long thick sausage.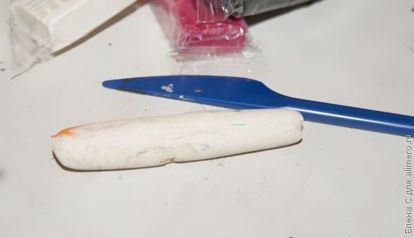 Bend this sausage like this. This will be the body of our zebra.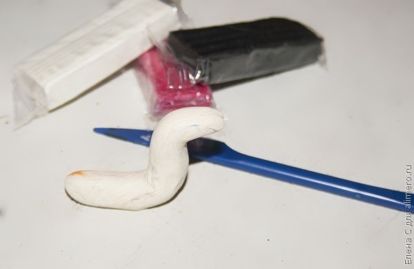 Then we roll up four medium white balls and draw them out like big drops. They must be strong enough. It will be legs.
Attach the legs to the body. Pull them to the desired size so that the zebra is comfortable to stand. And it will be easier to glue the details to the body if the joints are smoothed with wet hands. And do not take the dough, the details of it are badly glued to each other.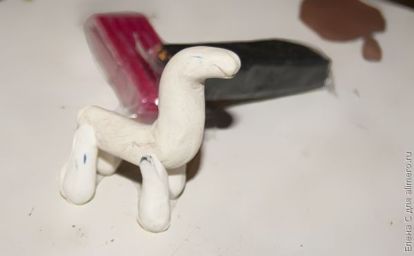 Then we need to make a face and hoof. To do this, we will make one bigger black ball and four small balls.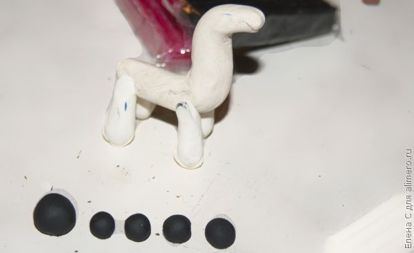 Flatten them and put them on the legs and face. For the ears and tail, we roll three white small balls (for the tail, you can make a larger ball). Let's give them the desired shape. The ears are like droplets, and the tail with a thickening at the end.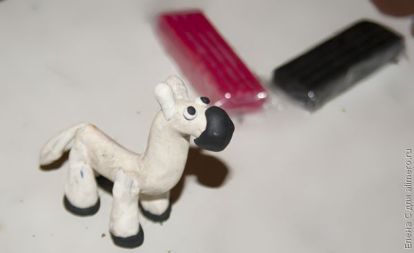 Now fasten the ears on the crown. You can make a nose and nostrils with a match and a stack to incise the mouth. From the white balls we roll the base for the peepholes, from the black clay we make small pupils. And decorate our zebra with black stripes.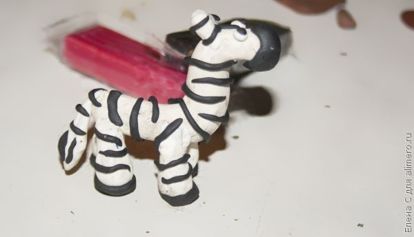 You can also make a zebra from black plasticine and decorate it with white stripes. After all, no one knows what they are, zebras: white with black stripes or black with white stripes.
My daughter likes to create whole stories with plasticine heroes. Therefore, she blinded a piece of earth from brown clay. I rolled the ball and then flattened it with my palm. And she made thin sausages made of green clay for weed.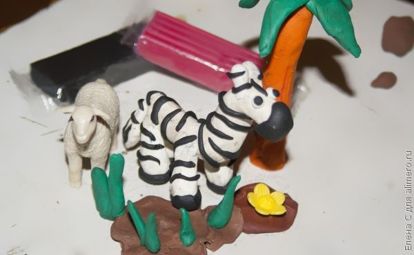 We did the palm tree very quickly. They took the finished orange sausage from another set of clay and attached green leaves to the top. And we had a toy flower, we planted it so that our zebra would have something to admire.
Have a good mood and creative fantasies!