I know that people make true works of art out of salt dough. My son and I are not trying to strike this out. We are the main thing to do something, play. I suggest that you take the child an interesting educational game.
– development of fine motor skills
– development of imagination
– development of sensory perception
– to teach a child to sculpt sausage, ball, cake in dough
– show that you can make various figures out of dough
– enable the child to do something himself
Would need:
– 200g of flour
– 100g of fine salt
– 100-150 ml of water
Mix flour and salt. Gradually add water. It took more than 100 grams, but it probably depends on the flour.
Knead the dough. The son was allowed to try everything himself from the very beginning.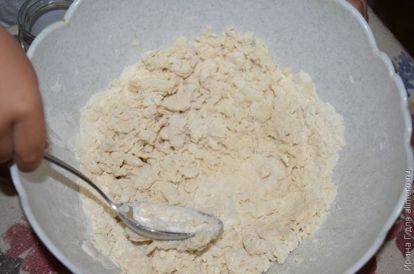 It is necessary to knead it properly, so that it is smooth.
We start to sculpt. I gave my son to mash the dough in his hands. Since my experience in this is limited to modeling clay from childhood, I myself sculpted with interest. We tried to cut circles. Made the wheel.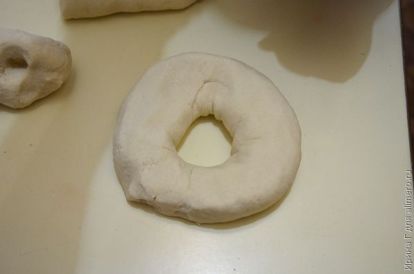 The dough can be stored in the refrigerator for a week. So we sculpted not one day.
On the first day my son liked to tear a thin flat cake made by me into small pieces.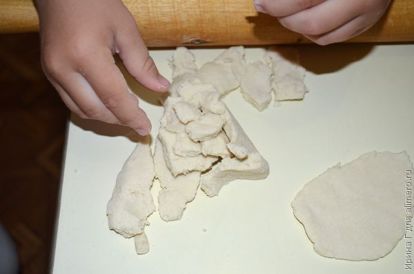 On the second day, the son enthusiastically made holes with his finger in the dough.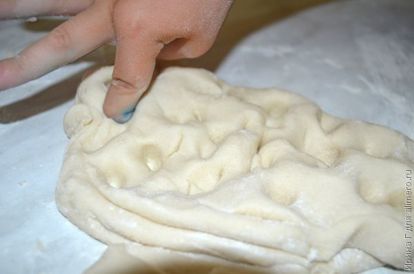 Then he rolled the dough into a long sausage. I was even surprised how quickly and deftly he made her. Fed the sausage dog toy (here's your role-playing game).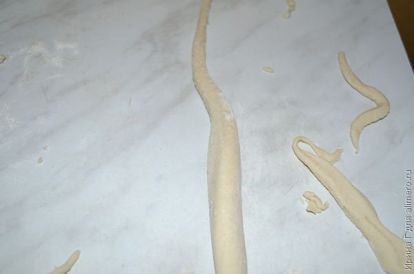 On the third day, continued modeling. Blind machine (as without it?).
True son immediately made his tuning, and the car was all in the hole.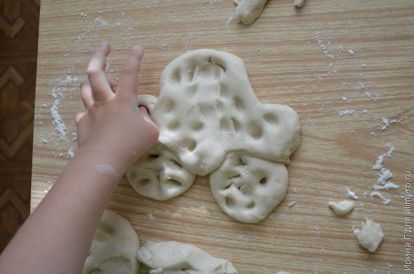 He generally liked, as I noticed, to knead the dough, push holes in it, stretch the pieces. He was so keen on this process, he was so focused that sometimes he didn't even hear what I was saying.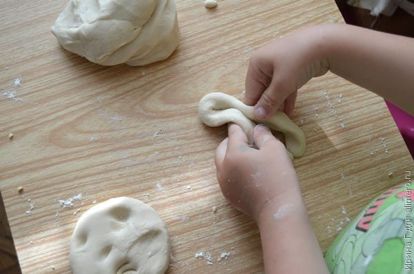 I blinded several small balls and one large. So it turned out that we also studied the sizes of objects. Showed my son how to roll the ball between the palms. He almost succeeded 🙂
They made a flower out of small balls.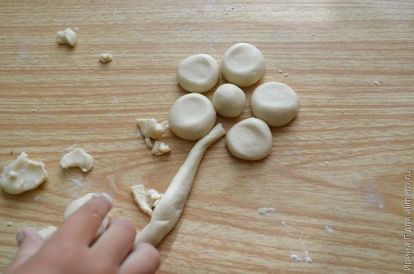 From the big ball – cube. It turned out an interesting transformation. At the same time remembered the shape of objects.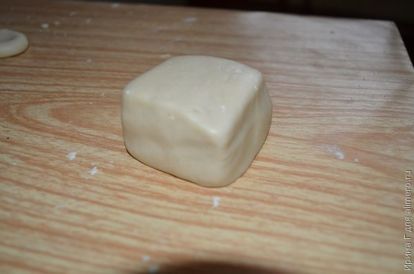 Then, in one of the balls, the son saw a bun. I decided to play along with him and made eyes and a nose of lentils. When I started to make a mouth, my son joined me, and as a result, instead of a bun, we got a bun with lentils :))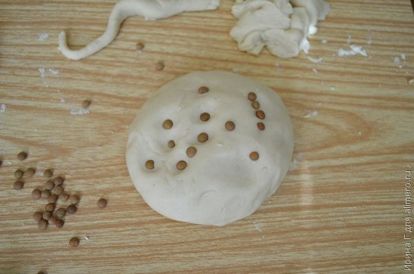 Sculpting dough turned out to be an interesting game for my son. Previously, he did not want to do this, he was unpleasant. Now he relates to modeling differently, so you can try your strength further. Maybe soon we will get some interesting and colorful picture.
And you sculpted with a child of salt dough?