In three months we will celebrate the birthday of the son. He will be six years old. Nazar has already begun to be proud of the fact that a whole week has passed, as they went to the senior group in kindergarten.
For my birthday, I want to show him that he is growing up, if it is so important to him. The son repeatedly says that he wants to grow up faster and become like dad. He already wants to go to work, drive a car and make decisions on his own (when he goes to bed, how much to eat, etc.).
These childhood dreams we, adults, do not understand. Duties are often us. But if the son wants to feel like an adult, then you need to do it for him.
Guests at a children's party
We always spent our son's birthdays with family. Close relatives came, and we all sat at the table, not forgetting to hug the birthday boy and congratulate him on his new birthday.
This year, I would not refuse to invite neighbors' children for the birthday of their son. Let Nazar decide for himself who he would like to see at his celebration. Perhaps it will be children from kindergarten.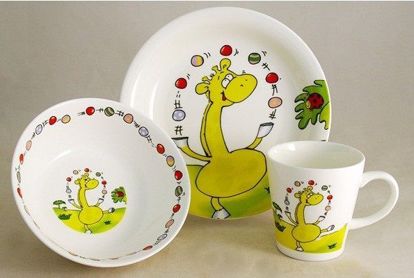 Guests are invited, so you will need to take care of the beauty of the room in which the children will celebrate the day of growing up. Balloons, holiday inscriptions, congratulations and garlands will be very useful.
On the table you will need to purchase disposable tableware of bright colors with funny pictures. From such dishes it will be nice to eat for everyone, even a birthday man, for whom eating is not the best part of the day.
It will be necessary to find a collection of children's songs, under which children will be able to dance. And some could sing popular songs.
Competition program


In order for a birthday not to become a boring event, where kids asked to take them back home, you need to come up with a few simple contests.
You can hang gifts on strings in beautiful packages. Hang a little taller than the babies so that everyone can choose one of them and jump up to break. After all, not only the birthday should receive gifts.
You can make a contest for the best greeting or a little song with small gifts (chewing gum, candy, felt-tip pens or coloring books).
During photography, you can hold a competition for the best smile and choose the most beautiful photo of a smiling guest. A gift in this competition can be a smiley keychain or a smiley pillow.
If you buy a few packs of clips, you can hold a competition Chain. For 2 minutes, participants must build the longest chain of clips.
You can play the well-known spoiled phone games, skittles or catch butterflies. The main thing is for the children to be fun and interesting.
Having played enough, the children will surely get hungry. Festive table for children should not be too complicated, you can even say easy. Several vegetable salads, beautiful sandwiches with different ingredients, fruit, juice or jelly.
The main birthday cake was always considered a birthday cake. It should be large and beautiful, contain a minimum of perishable ingredients and impregnations, but always tasty.
Cake with candles and under the well-known Happy Birthday to you. will be the culmination of this festive day. If you make a cake-car or a cake-castle, then children's joy will have no limit.
What else would you think of for a child to celebrate his sixth birthday for many years? Ideas and tips are accepted =)