If the child threw a tantrum, demanding to buy a toy.
Probably, all parents faced childish whims in stores. How to overcome them? There is no definite answer. With younger children easier, you can walk past the store. But what to do with older children? Who are not yet ready to accept all your arguments, and if they wanted something, they need it here and now. About this and talk.
Why are they naughty?
My eldest daughter for a long time could walk around the toy store with me and my husband and at the same time not wanting to run to every thing with shouts, I want to buy it !. But sooner or later everything comes to an end. And the day came when Kira, having entered the store once again, began to behave differently.
At some point I decided to analyze when the failure occurred and why my calm daughter, who always obeyed her parents, suddenly became a demanding whim.
The first reason. My husband and I contributed to this. Almost every walk we always ended with the purchase of toys. Given that the little daughter hasn't asked us about this yet, we were the initiators.
Bottom line: they themselves helped her to develop such a habit. It's time to start working on yourself
The second reason. Children have such an age when they have everything mine. This is an absolutely normal stage of development, it is even correct. The second question is how to treat this. But the conversation is not about that now. In general, during this period, it is useless to explain anything. Especially at the very beginning. I still do not understand.
But do not despair. No one has forbidden to conduct explanatory conversations and give examples from life, explaining to the child that this thing is yours, and this is father's, but this is already my mother's. And this toy lives in the store in general, and we just cannot take it and carry it away.
Bottom line: patience and conversation will help the child understand the complex nuances of relationships with things in this world.
The third reason. Financial. Sometimes everything is trivially simple for us, but not for children. For kids, money is just a piece of paper that has no meaning. I even want to buy my daughter this ball or kinder. But! We went to the store to buy products strictly on the list. Money, too, under the calculation.
All this is not discussed. At first, my daughter tried to achieve her tears, but when I strictly and categorically said no, and then was not too lazy to explain why, our dialogue was completely held. Bottom line: do not shout and just refuse. Need to explain why.
Calm, only calm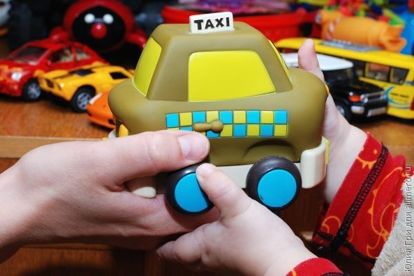 It is clear that each parent has its own methods of dealing with demanding vagaries. Some of my friends are paving the route walks away from children's stores. Someone on the contrary is ready to have a child in every store and indulge all desires.
I was somehow impressed by the story told to a friend. Far North, winter, snow. Big store. People come in from the street, snow falls off their shoes and turn into dirty muck. The cleaner with this disgrace does not have time to cope. Familiar with her son, who is dressed in a light fur coat.
They make purchases, and at some point the boy saw a box with a robot and then it began. Buy it, want tears, screams. No persuasion helps. The child starts up even more and eventually falls to the floor in this very fur coat and continues to scream, already wriggling on the dirty floor, helping the cleaner in cleaning.
And mom buys him this robot. He is happy, she is silent. They return home and the first thing that makes mom come home – takes the box with the toy and smashes it against the wall. All the same without uttering a word.
Of course, on the one hand, her actions can be condemned, and on the other, understood. By the way, the child has already grown and still remembers that case. He says he got an excellent lesson and his mother is not mad at all.
In general, in my opinion, the most important thing with any child's hysteria, demand, whim – is to remain calm, try to find a compromise and learn to switch attention to the child. Yes, all this is not very simple, but all this can be learned. The main thing to want it!