This day was all postponed and postponed, then because of the weather, then because of the holidays, but finally came. Today, at one o'clock, a gathering of parents for the work day took place. I have to say that from a group of 15 people, there were only five mothers. Two of them are educators themselves in other groups, i.e. put the children to a quiet hour and came.
We gathered to paint the playground, pretty battered for the year. Yes, this event is held every year. Benches, lazilki, sandbox, houses, fence – all you need to paint, refresh. While we were painting, our teacher collected dry leaves and in every possible way refined the territory.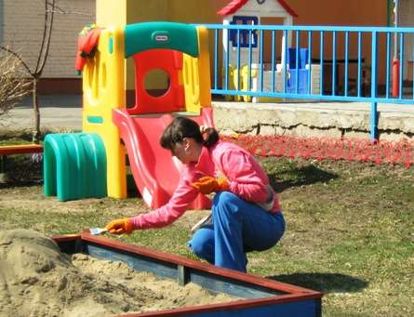 First, of course, all the paint brushes were collecting money. As a result, they bought 2 cans of white paint and 1 can of blue, green, yellow, red and brown. We thought that the paint is very dark and will be diluted. In fact, to dilute the dark brown paint for the shop did not work – the paint is curled! Be careful who is relevant.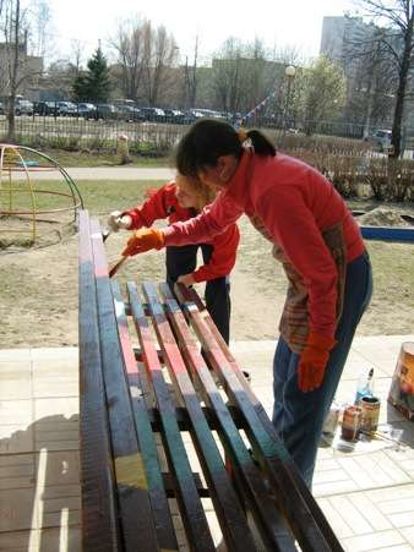 But others managed to make them more tender. But sometimes diluted not for color, but for volume. Red paint was entrusted to me, and there were many red in the yard. Largely due to our mushrooms (as well as the neighboring ones, which we were asked to paint). As a result, for the shop I have left quite a bit. Without thinking twice, I poured white paint in there and made benches with pink plates instead of red ones.
We worked for about two hours. By this time our children had just got up, so we were not allowed inside to wash our hands, but we carefully carried out a watering can with water + soap. And then a tray with a teapot and sweet gratitude. How to hike 🙂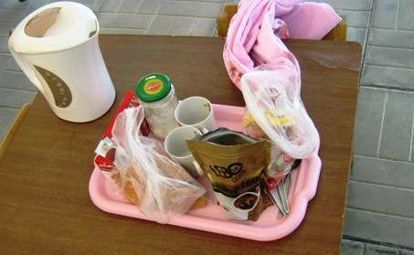 Our teacher said that now she will brag to everyone what her parents are 🙂 They say they are good. Even funny – for our own children try. So that they are not on the shabby climb.
Do you participate in such public events?