A couple of weeks ago, my daughter and I went to the hospital. Again with obstructive bronchitis, which I already wrote about. I wrote about the amazing hospital laws. Now, I hasten to share with you the stories that happened to us in the hospital. Stories from the category of jokes, but not ordinary, but sad.
Can a joke be like that? It turns out that it can. Because it causes twofold emotions. On the one hand, it is ridiculous, but on the other hand, it is sad, because human life is at stake. So.
Joke # 1
In the hospital, they prescribed a bunch of medicines, inhalations and antibiotics to their daughter. And after a week of such intensive treatment, the doctor told me that an x-ray should be taken, since she began to suspect the presence of pneumonia.
I, frankly, was shocked. This is after a week of such treatment. But the healing process was noticeable with the naked eye: the daughter became cheerful, ran throughout the ward. But we brought her so weak: she did nothing but lay down.
I was particularly annoyed by the idea of ​​x-rays. Once again harm the body when it is not the most perfect. But still, I took this step, because the doctor who made such a strange assumption is one of the best.
Of course, everything turned out to be in order, but isn't it funny for you: a week of treatment and such a terrible assumption in the end?
Joke # 2
The day we lay with my daughter in the ward with another mom with a child, they also had bronchitis. On the second day, we got hooked on a third mom with a baby. It seems to be nothing funny? But – attention! The baby was just allergic – rash on the cheeks. And after having lain with us for a day, she also caught bronchitis.
I hope you have a good sense of humor and you have a lot of fun?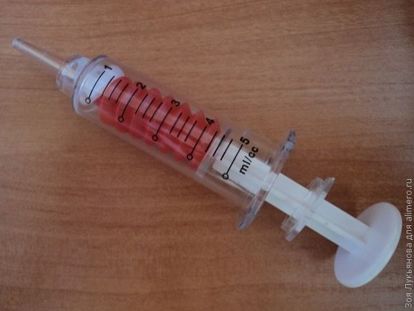 Anecdote number 3
My daughter and I once again stood in line for an injection. Before us was a mom with a two-month baby. So, this woman came in, gave the medicine to the nurse (antibiotic), the child was given an injection. Then the nurse returned the rest of the medication with the words, this is enough for you once more.
The usual situation, is not it? But Mom's face appeared horrified, it turns out, the medicine should have been enough for another 3 times. In other words, the nurse instead of a quarter of the medicine injected half the child — twice as much as the dose prescribed by the doctor.
Aren't you having fun.