I consider myself to be fans, for whom not to wash my hands after a street like death. I constantly have with me not only an antiseptic for hands, but also alcohol wipes and even peroxide, you never know.
From my daughter I demand the fulfillment of the elementary rules of hygiene, and I can not but rejoice that she almost always observes them.
Regardless of where we were on the street and even if we were wearing mittens or I didn't touch anything, hand washing is a must for all those who enter. And it's better twice, and it's better with soap and up to the elbows. During the heyday of viral infections, washing is thoroughly added to the wash, followed by saline washing of the nose.
Once again I remind you that through dirty hands, the main amount of viruses and bacteria is transmitted, especially for the flu. Easier to warn than to treat, I think.
In this regard, the influence of kindergarten is felt – there, with washing hands before and after meals and walks, they are treated with no less care.
Contact with money
Worm eggs on banknotes and coins are not less than in the sandbox of the playground. It will not be superfluous to limit the contact of the child with money or to monitor the purity of the hands after. An antiseptic for hands will come to the rescue if washing is not possible at the moment.
By the way, the coins that my daughter puts in the piggy bank (and which she regularly counts and puts at face value), I first wash with soap. Yes, I am paranoid. About once a month I even wipe the keys with an alcohol solution 🙂
It is necessary, it is necessary to brush your teeth in the mornings and evenings!
Here I am more loyal than the previous paragraph. Sometimes, instead of cleaning, I accept options in the form of rinsing with a special baby rinse or foam cleaning (it must be held for 10 seconds in the mouth, then spit out).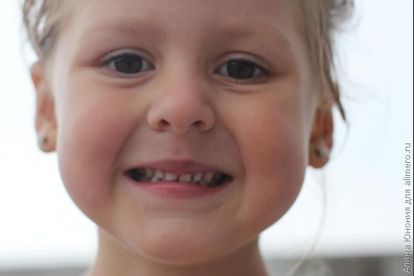 Sometimes I replace a toothbrush with an ordinary apple – as dentists say, it copes with cleaning the enamel as well as a brush.
For me and for my daughter, morning and evening showers are obligatory – it helps to wake up well, and the hygienic aspect, of course. Since childhood, it is important to work out the ritual of my ass – go to sleep.
With washing hair years to 3, we had problems. Despite the presence of an example in the form of me (I wash my head every day), each procedure was accompanied not just with hysterics, but with the use of phrases mommy, please do not do it! and mom, you're hurting me !.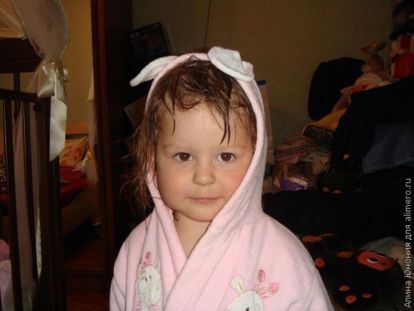 Now there is no problem, because there are shampoos with the image of princesses and finally an understanding of the fact that it is impossible to make beautiful hairstyles on dirty hair.
Now there is a lot of talk about not protecting the child too excessively from germs and bacteria, they say, let the immune system fight and in general, sterile conditions will not lead to anything good.
I believe that this statement does not make sense, since it is impossible to create sterile conditions at home, and besides money and buttons in the elevator there are many other equally dirty objects, contact with which cannot be avoided. My task is to eliminate the possibility that my child will get sick because of unwashed hands.
And water procedures and tooth brushing are a guarantee of health, and in general, they don't get sick where it's clean – Hippocrates knew it!