I cannot say that there is a huge difference in the education of boys and girls. It seems to me that it is much more important to instill in the child universal human values ​​that everyone should have, regardless of their gender. But still there are several nuances, I would like to reflect on them in today's article.
Here I tend to the traditional approach, no matter how much they talk about equality and the fact that blue is not only for boys, but pink is for everyone. I love beautiful dresses and shoes, and I want my daughter to be the same.
No, it's not about putting a child in a snow-white tulle dress on the court, everything needs a measure. But in most cases, I still prefer skirts and dresses to casual jeans and pants.
The love of cleanliness and accuracy is important for both sexes, and I am often surprised at the phrases on the sites do not get dirty, you're a girl !. You might think boys should walk dirty and is that normal? I disagree!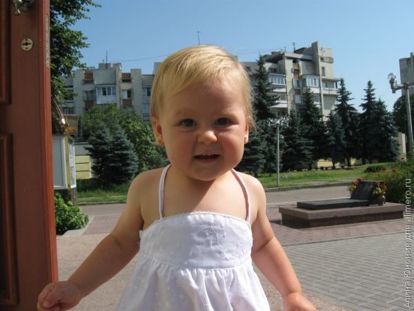 About hairstyles, too, a moot point. Of course, to deal with short hair is much easier than with long. But here, again, I am traditional, and I love to create different hairstyles on my daughter's head.
The boys are protectors, the girls are gentle and reverent creatures. That is how they raised me and my older brother. Now the world has turned upside down – women defend their rights and serve in the army, while boys do a manicure and paint their eyebrows.
Recently, my daughter and I were traveling in a trolleybus and met a boy from her group there. I was very surprised by the fact that he did not give her a place, especially since we were driving for a long time, and there were quite a lot of people. Why is there a girl, he didn't even offer grandmothers to sit down.
In pursuit of a huge amount of knowledge, parents often forget about the fundamentals of upbringing – rules of behavior, respect for others, good manners, etc. And yes, my daughter always gives way to the elderly and pregnant.
In our kindergarten, the teacher gives much attention to the attitude of boys to girls. She carefully ensures that the girls are let in, the boys always give the girls clothes and help her put on. It is thanks to this upbringing that real gentlemen grow up, to meet whom such a rarity is now.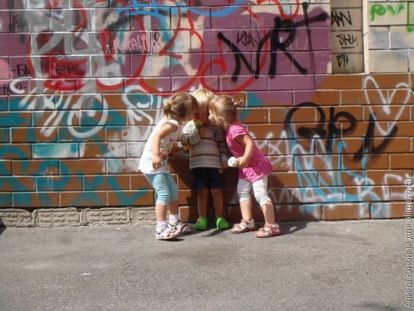 There is a theory that children in their everyday life should be raised equally, regardless of gender. This means that boys, on a par with girls, should be able to wash dishes, cut salads and wipe dust. It seems to me that this theory does not make sense if the parents do not behave in the same way.
Although, as far as I remember, my brother and I did all the homework together – we washed the floors and went shopping. True, he always did the harder work. Perhaps this is the difference between the introduction to the life of boys and girls.
In general, on this point, I agree with the quote: A woman should be able to do everything, but God forbid she do all this. Therefore, I try to teach my daughter everything, and whether it is useful or not is not so important.
Strict rules in this case can not be, because the girl with a short haircut can be incredibly feminine, and the boy in a pink T-shirt is likely to grow up a wonderful person.
There are many more important concepts that should be followed by all children, regardless of gender. Respect for parents and elders, obedience, accuracy, respect for the outside world, etc.
What do you think is the difference between educating girls and raising boys?