We pay a lot of attention to the relationship of a child with adults – friends and strangers; we teach politeness and good manners. At the same time, we should not forget that the communication of children between themselves is an equally important process, which also requires parental control.
I often observe how children of preschool age play, and parents do not follow their communication at all. And sometimes already at this age, the children's vocabulary begins to slip through bad words, attempts to manipulate others, and so on.
Boys vs Girls
In our kindergarten, great attention is paid to the attitude of the male to the female. And even if boys are far from men, the teacher persistently explains the rules of etiquette to them. We always let girls go ahead, give them outerwear, help if something does not work.
Here it is important to ensure that girls do not get too carried away with their position in society. After all, it turns out that you can offend the boys for reasons of not giving me the change, because I'm a girl.
In terms of behavior, you should still focus on bringing up universal rules, but you should not forget about some of the privileges of the female sex.
Oh, those quarrels with obzyvaniya and offensive words! I often notice that even a common word that is spoken with a certain intonation can offend a child. We have no problems with expletives with our daughter, she and without them comes up with a good expression of her emotions.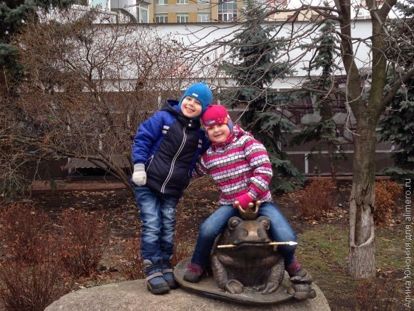 She recently called her friend smoked sausage – as a result, the boy burst into tears. Trying to calm him down, my daughter gently said: okay, let's just be a boiled egg! Honestly, I do not see anything bad here – the child expresses emotions with the help of perfectly normal, not abusive words. How can you be offended?
As usual, you need to start with your speech. If it is not filtered in the family, then the child will talk in the same way. It makes no sense to make comments to him, because mom and dad also speak, which means that he can!
Another problematic category is words that are seemingly not expletive, but it is better to refuse their use. I mean the names of the genitals. On the one hand, it is not shameful, but on the other hand, why shout about it to the whole site? Again, one cannot do without an educational conversation. I try to explain to my daughter that this is an intimate and personal concept, but by no means a bad one. It's just not customary to talk about it loudly, out loud, and with strangers.
At the age of five or six, children are usually able to resolve most conflicts on their own. Despite this, during walks I do not take my eyes off my daughter – I always see what she is doing, about what and with whom she is talking.
Increasingly, our children manage to reach a compromise. In other cases, instead of using force (as it often happened before), they turn to the parents of one of the conflicting parties.
At one time we had a difficult period when our daughter could be quite sharp in her statements and actions. Because of this, we even stopped communicating with her best friend and her mom (who was also my best friend at the same time).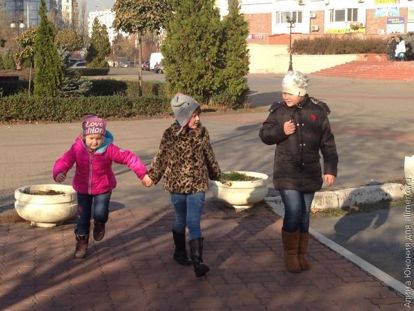 We, the parents, required very careful actions. On the one hand, it seems to me that in this way the daughter manifests her character, perseverance and leadership skills. On the other hand, I taught her to express her emotions and discontent in other ways.
For example, she stubbornly built a sandcake castle, a boy approached and broke it, the daughter responded with either sand or threw it at him. Honestly, I would probably do the same. After all, it took a lot of time, labor and patience to build. It's a shame, right? Now it turns out that the answer is to be silent, tolerate or complain to the parents. Maybe it just shouldn't have broken the lock?
Many conflict situations arise because of toys – children cannot divide them in any way. Phrases can be heard very different: I'm your friend, share, no, it's mine, etc. Here I have a point of view, perhaps different from the generally accepted ones.
After all, if my daughter has a toy, then only she has the right to decide whether to share or not. And if she does not want to do this, do not immediately hang up on her label greedy. She just wants to play with her right now, is that really bad?
I just want to say that we rarely have such situations, and in most cases she herself suggests playing with her toys together. But sometimes you still have to hear from other parents, you see, what a greedy girl, do not play with her!
Do you pay attention to the communication between children? What principles are guided by?