As in every institution, kindergarten has its own rules – public and unofficial. Some of them operate only in a certain kindergarten, others work in all.
For almost three years my daughter has been attending a regular state pre-school institution, which has its own rules and traditions. By the way, I also went to him at one time, and the teacher, in whose group my daughter is studying, once taught my elder brother. That's how it happens.
The garden opens at 7:30, but the institution, which is located next door, begins its work an hour earlier – at 7:00. For example, at one time my friend's working day began at half past six, and that is why she chose that second garden.
But with the end of the day there are some nuances. The fact is that our group closes at 18:00, and at 17 children are already taken outside and their parents begin to take them. This rule sounds strange, because almost all of them have a working day of up to 18, and yet you still need time to get to the garden.
For such cases, we have a group on duty, that is, the caregivers take turns on duty and those children (from the whole garden) who were not taken away until 18, walk around with a general crowd until 19.
By the way, our garden is the only one in the area where there is a 24-hour group. Do not be surprised, but there are such. I don't know the details of their regime, but yes, children sleep there at night.
We have breakfast from 8:15 to 8:45. True, the tutor does not mind if the children had breakfast at home and came to the group closer to 9. By the way, we do that, which is very convenient.
This is followed by an hour of developmental activities on a specific schedule – twice a week music and physical education, there is also mathematics, logic, creativity, natural history, literacy.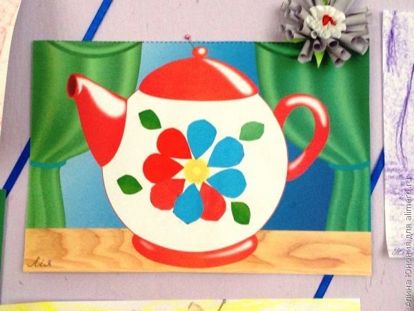 Then walk, after which lunch (12: 00-12: 30). After the toilet, a quiet hour, afternoon tea (16:16:30) and another walk.
In more detail about this point I wrote in a separate topic. In short, for girls it is a skirt-dress, and for boys – shorts-pants. All children dress on their own, before going for a walk, the caregiver and the nanny check everyone to see if everything is properly fastened and tied.
Our discipline is iron. Here, apparently, affects many years of experience as an educator, which keeps kids in severity. Despite this, children love her very much, and I often see how graduates from previous groups come to visit her – to congratulate them on holidays or just to say hello.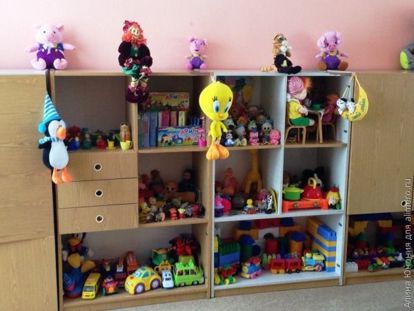 In financial terms, we were very lucky, because the cost of kindergarten is minimal. When joining the institution, there was not even a specific amount as a charitable contribution for the needs, but from the mouth of the manager sounded as you see fit.
By the way, the manager is a very brisk and pleasant woman. Over the past two years, almost all groups have replaced all the furniture and windows, and all this is not for the money of the parents, but for the money of the sponsors she finds somewhere.
On the territory of the kindergarten is always cleaned, a lot of greenery, a janitor on duty throughout the day, who monitors the cleanliness.
Yes, we periodically rent small amounts of money for the needs of the group, but parents can get acquainted with the full report of expenses (including checks and dates) at any time – the notebook that the teacher keeps is always freely available.
As you can see, there are no particular problems in our kindergarten. By the way, we can even bring our toys to the group, but the teacher is not responsible for their safety, and you can play with them only in the group.
Honestly, this reminds me of a big family. We have a very friendly relationship with all the staff. I am pleased that they call me by name, and not my mother, as a district pediatrician likes to do, for example.
Often, I want from the pure heart to do pleasant things for the caregivers, the garden, so my daughter periodically sends her toys to the group, I treat the staff with dacha gifts, and some parents even arrange the flower beds on the playgrounds on their own!
And what are the rules in your kindergarten?