Surely every mom has moments when you don't know how to have a baby. I usually get on the Internet, search blogs for something interesting, or use my imagination.
When I saw the Iceberg on the carpet, or What to play with the child, I realized that I could not pass by! After all, it is much more convenient not to do a bunch of bookmarks on a computer, but simply to look into a book or decide with your child what to do in your free time.
Awesome appearance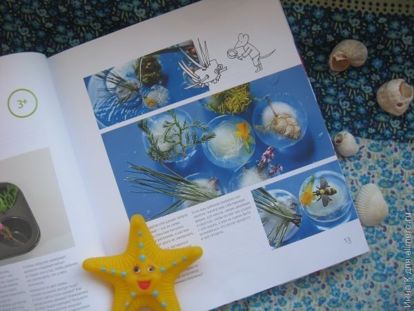 The first thing that struck me in this book is its amazing, bright, colorful design! White, coated, thick paper. On each page of the photo there are several and not one or two, but several at once, and they are all laconic on the one hand, and on the other, it becomes immediately clear what is proposed to be created with the child.
By the way, not only I liked the appearance. Both of my daughters (11 and 3 years old) literally pulled out of each other's edition to look inside. The elder immediately rushed to do experiments, and the youngest, it seems, decided that this is a work of art and I now invent every story for her through the pictures every evening.
And one more detail – the book has a tab from the cord. Trifle, but nice.
Content


Now about the content. The book is written by a blogger and mother – Asya Vanyakina. Now, when I read it, I realized that I was so attracted to the publication! The presentation form, the abundance of photos – all this is very similar to my favorite blogs, where you can find so much interesting!
I liked how the book is divided into chapters: games with ice, games with snow, etc. You can always find something interesting just by looking at the content. Do not be lazy and tell you about what I particularly liked.

Games with snow and ice. Well, yes, what can be expected from those who live in Siberia 🙂 Although we are now resting on the sea, as soon as the Iceberg was discovered on the carpet, they immediately decided to freeze something.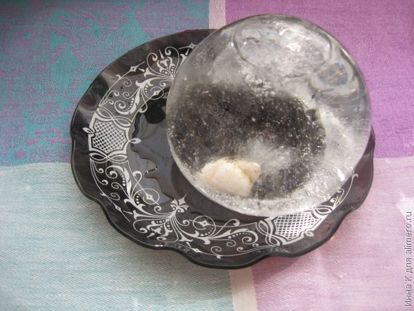 And here is the result – a shell frozen in a ball (the book suggests using a dinosaur, but we didn't have it at hand). Even I did not know that with ice and snow you can come up with so much interesting entertainment! It also did not occur to me that snow could be brought home. We will have frosts, be sure to use the advice!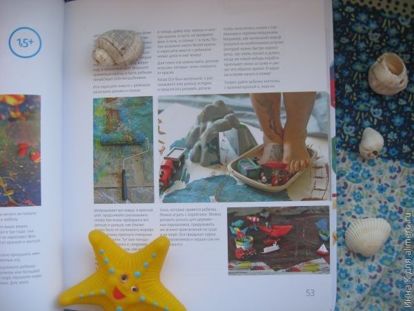 Drawing. Haha, as soon as the youngest daughter saw this photo with her feet stained with paint, she certainly wanted to do the same!
We are now at our grandmother's and our hands are tied (or feet?), But as soon as we get home, we will surely paint all parts of the body. And also with cars, beads, iron … You can't list all the ways!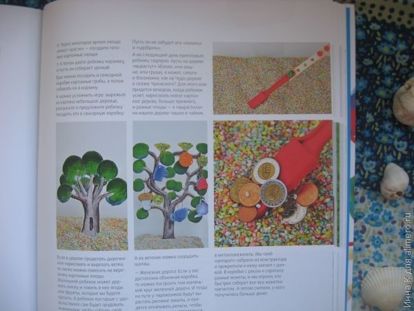 Sensory games. My favorite touch boxes! This lesson is devoted to many pages. I have long wanted to make colored rice for the development of fine motor skills and just in the book there is an excellent recipe for how to do it.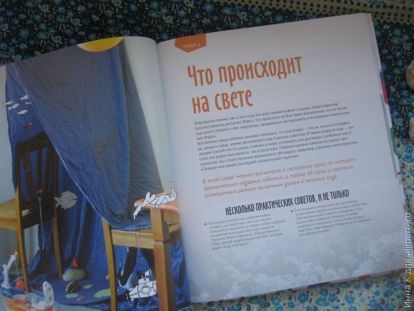 About what is happening in the world. I liked the idea that a child can be told about serious things with the help of a game. That's just, it seems to me, it is not necessary to present all the events effortlessly.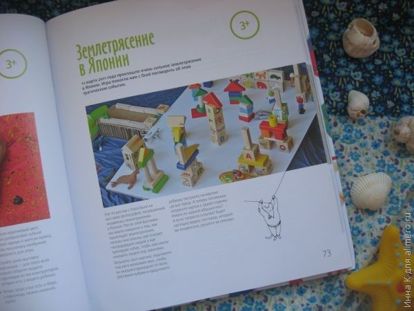 Is it worth it, for example, to stage an earthquake in Japan?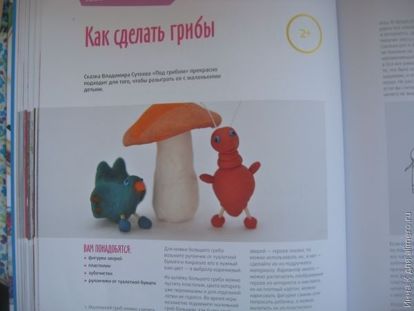 Games on the books. Another great idea! It is proposed to recreate many famous fairy tales and works, and also make a book with your own hands.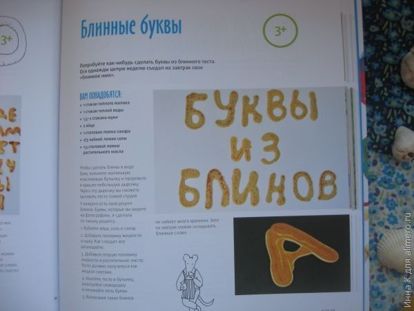 Games with letters. It turns out the alphabet can be studied by biscuits or pancakes. Interesting
About the iceberg on the carpet, I could talk for a long time, so she lay on my own hobbies and interests. And she liked my children. Is this not an indication that the publication succeeded?
I decided to find out your opinion, do you think that the Internet will ever force out paper books for children?