Surely, all young mothers with nostalgia and sadness sometimes recall that period of their life when they were already independent but not yet burdened with worries about their offspring. I remember going to the cinema, theater, concerts, forays into nature, trips to friends and other cities. And it seems that this is all forever in the past and will never return.
But if you really want something, then everything is possible! It is just a matter of time. So how much should it take for a young mother to do her favorite things again, while not depriving the kid of such important and necessary attention for him?
Hobby
Everything depends, of course, on the mood of the mother and on what she wants to do. For example, I returned to embroidery 5 months after the birth of my daughter – and still I am embroidering, and my daughter sometimes helps. Of course, I do some handicraft without a daughter, for example, when she sleeps or stays with her grandmother. Grandmothers, if they exist, are generally indispensable in helping a young mother when she wants to rest.
If there is no grandmother, then you can leave the child with the nanny. This is exactly what my aunt, who lived with her daughter in another city, without a husband, without relatives, all alone, did. She managed to go to fitness, to the cinema with friends. And when the daughter grew up, she joined her mother's trips to the sauna. Another option of spending time separate from my aunt: my daughter went to the dances, but at this time my mother quietly engaged in shopping.
Travels
On long journeys, I flew very strongly, because the first year of my daughter's life we ​​sat at home all the time, and it was necessary to gradually accustom the child to travel. Only after a year my daughter and I began to leave the house, first for half an hour, then for an hour. Now, when she is two years old, she calmly takes a trip on public transport up to two or three hours one way and the same back. If you go somewhere by car, then the child can generally sit up to four hours. The main thing is that she had a bottle of water and something to eat: biscuits, sandwiches, banana.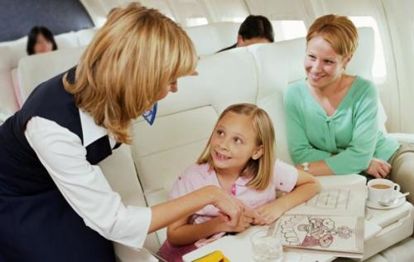 In general, if the child is healthy, then you can and should start driving with him as early as possible, naturally, creating all the conditions for his comfort during the trip. I have a lot of friends who did just that: from three months traveled by plane, by bus for 7-8 hours. And these kids are easier to adapt to any changes.
Outings on nature
The very first trip to nature happened to my daughter in a month. Of course, we were lucky that she was born in the summer, so it was possible to leave the city without a twinge of conscience. And in the open air, the child slept for three or four hours, and the food was always with him – in her mother's breast.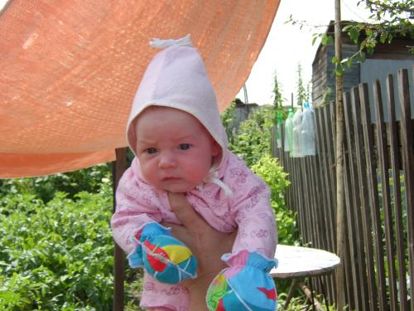 After a year, my daughter generally became an avid tourist, and she only needed to look after her – she absolutely independently played pebbles and gave me, for example, to drink beer and eat kebabs.
Of course, without any help it's difficult to run around discos and nightclubs. But travel and hobbies are easily combined with a slightly older child. But in general, as soon as the child goes into the garden, the circle of activities of the young mother significantly expands. And by the time she was five, her mother could already lead the way of life she had before the baby. The main thing is to know when to stop.