– Dear, do not you think that these are not the breeches of your son? – I stopped on the threshold of the kindergarten mother classmate of my crumbs.
Hearing the remark, the woman was embarrassed and, hiding her eyes, objected to me. But I certainly saw – it was the breeches of my son.
It was easy to recognize them – on the right pocket was embroidery – a ladybug and the first letter of its name. Of course, I buy not very expensive things, but they also require certain costs. Therefore, from the very first days of our admission to the kindergarten, most of the baby's clothes were decorated with embroidery.
Did I think that later it would help me to return things? But initially I marked them for the greater convenience of our nanny, so that, dressing the kids for a walk, she would not confuse where, whose T-shirts and pants.
The missing

I noticed the absence of a change of clothes for my son a week ago. At first I thought that they had put her in another locker, but she didn't look for her, because she was lying just in case.
After a couple of days, taking the baby from the garden, I saw on it a strange shirt. It turned out that my boyfriend overturned a glass of milk over himself, and since there were no shifts in our locker, the nanny lent the shirt of another boy.
Together we reviewed all the bedside tables, but the bag with clothes seemed to evaporate. I was incredibly upset. The missing shirt and breeches were practically new and very comfortable. And he was very much depressed by the fact that he took things not from a stranger, but from someone from the staff or parents.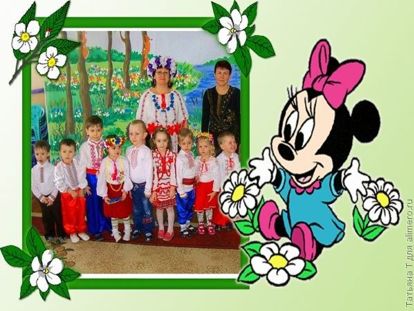 That's the number

Can you imagine how surprised I was when I met Mom on the threshold with my son dressed in our missing breeches? I was also struck by the fact that the income in this family was much higher than ours.
Caught, as they say, red-handed, the woman still tried to object to the obvious facts. She said that now there are a lot of identical children's things, and that she bought these breeches a month ago.
I do not like to argue and prove something to someone, but now there was a special case, and I decided to return our clothes at any cost. Embroidery was the decisive argument, because the majority of our clothes were decorated with a ladybug and a calligraphic letter c.
So I thought about it – what kind of conscience should a person have in order to quietly use other people's things? Or maybe she was not there at all?
By the way, my case was not the only one. Just the other parents did not want to make a fuss, and so left the question unresolved.
How would you behave in such a situation?