My topic is not about prohibitions and the word can not be, but about what I decided for myself: My child does not need it or my child can do it, but quite a bit.
It is clear that sockets and yard cats for a child are simply dangerous things. But there are a lot of things that adults consider harmless, but is it?
Some types of food
Sugar, salt, spicy, fried. And the forbidden fruit is sweet as always. My son learned that you can salt a cucumber, and now he is asking for salt. Even sweet is not so interested in him. It is necessary to hide the salt shaker or a microscopic dose of salt yet to give. On sweet, my son does not suffer much, but I don't hurry and I don't buy sweets myself.
Here I do not like when the TV fonit the whole day. And I think that only harm is to a child. As you look at the hung baby before advertising, it seems that his brain is turned off at this moment. I believe that modern children often do not want to begin to speak precisely from the abundance of television in their lives: it does not at all dispose to conversations. Just look, but for you everything has already been said.
No matter how much tanned little faces, feet, handles touch us, a two-year-old child with a tan should wait. The skin of babies normally responds to the sun only after three years. So I try to limit the time spent under the sun. If I undress my son, I do it from morning till 10 o'clock or after 16 o'clock and then not for long. With regard to vitamin D, then its formation requires quite a bit of time, and the whole body does not need to be exposed to the sun.
A large crowd of people


I often see in large shopping centers quietly strolling parents with babies and I am horrified: how can you drag a baby to a noisy and crowded place? It is simply dangerous. Not only in terms of the ability to pick up any virus, but also in terms of the exciting effect on the nervous system. Therefore, I with the child have never attended such events as, for example, City Day or Maslenitsa. I think we still have time, and in the development of my son a big hole from this did not happen.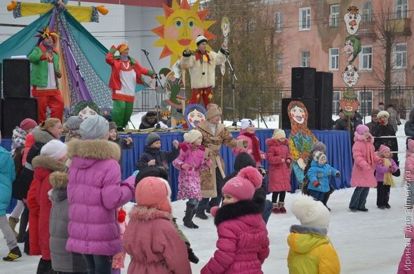 Bathhouse


I mean the hot bath. I consider that it is still too early for a two-year-old child to bathe. If you take the child to the bath, then the temperature should be comfortable for the fragile cardiovascular system of the child.
I remember how I hoped earlier that the bath would help me to cure my daughter from colds, and as a result, I did not notice any effect, and sometimes only deterioration. Probably, this method is good only for adults.
And how do you think that you need to limit children up to three years?