Often parents are too concerned about the child's comprehensive intellectual development, and often forget about this seemingly banal quality – responsibility.
In fact, education of this quality is not the very last aspect in education. After all, his absence is fraught with the fact that a completely irresponsible and careless person will grow out of a child.
Conscious release from domestic and other duties does not at all produce a kid's feelings of respect and gratitude to parents. Thus, we, firstly, lay the foundation for the development of children's egoism (I wrote about it recently), and secondly, instill in the child the confidence that if he does not do something himself, then someone will certainly it's for him.
Of course, if you learn to master this skill skillfully, it can also play into your hands. For example, one of my former co-workers liked to ingeniously repeat the phrase "Oh, you get so good at making reports (xerit / scan, etc.), and in response, in most cases, got the work done for her.
This, by the way, is one of the techniques of NLP, and if you consciously use it, you can regularly assert yourself and successfully exist at the expense of others, but I think this is not a good method.
It should be reasonable to evaluate the capabilities of the child Yes, my daughter will not be able to cook borsch and bring a package of products from the store, but she is quite capable of carrying her toys for a walk and, as an aid to me, carry, for example, several peaches.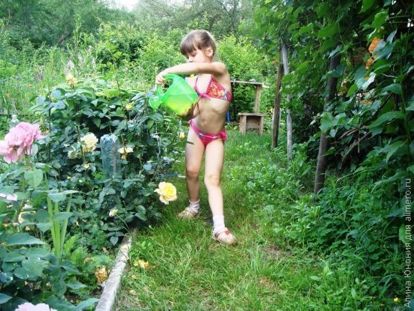 The age of children in which acquaintance with money comes, everything decreases and decreases. My daughter has been familiar with this concept from the age of three. They can also be used to cultivate responsibility.
Recently, I was a little upset by the situation when my daughter (her great-grandmother presented her personal money) stubbornly wanted to spend it solely on her needs. Here and education responsibility, and prevention of unacceptable childish egoism.
Yes, she bought a magazine with a doll she had dreamed of for several days, and an inflatable ball with fairies. But the little girl stubbornly did not want to spend the remaining money even to pay for travel in the bus of her mother and grandmother! As a true girl, she defended her right to buy panties;)
Obviously, having a pet is a great way to foster responsibility in children. However, do not forget that it is not enough just to buy and give the child a pet. Phrases of adults are useless and even harmful. You wanted, you and feed, etc. Thus, you show nothing else but your indifference to the life of living beings.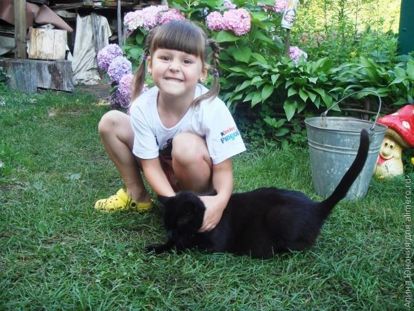 A similar situation was several years ago, when the son of my girlfriend had long begged her mom for a hamster. Not resisting the pressure, she still acquired the animal. Soon the whole family gathered to rest abroad, and the hamster was left to me. And what do you think, on arrival (in a month) the child completely forgot about him! I remembered only after a couple of months, when the hamster was already dead, unable to bear the conversations with me, apparently.
Having a sense of responsibility is an integral part of the child's future identity. Alas, in adulthood to eradicate a sense of irresponsibility is almost impossible.
After all, it is from childhood that adults who, without a shadow of a doubt, throw their loved ones, friends and animals into trouble. It is the mistakes of education that cause negligence in the work process and in everyday life.
How do you raise a sense of responsibility in your children?