Having a certain number of responsibilities for a preschooler is not only helping parents, but also allows the child to develop a sense of self-reliance, to raise the level of self-esteem and independence.
A four-year-old child must follow the rules of hygiene by himself – wash your hands after a walk, before and after eating, brush your teeth, go to the toilet.
Many children of this age are already able to qualitatively wipe their ass (in any case, the nurse in our kindergarten does not do this).
If there is enough time, the child should be given the opportunity to dress independently from and to. Of course, with the participation of the mother, this process takes much less time, but still you should not be tempted to dress the baby on your own.
Now, regarding clothes, we are trying to share responsibilities with our daughter. She puts on her pajamas, shoes, outerwear, and I take on something that takes more time – zippers, laces, etc.
To teach them to clean the toys behind them should begin much earlier, from two years, otherwise it may be too late. The best option is to clean up after themselves in a game form (for example, to put toys to sleep in your house).
It is advisable to be patient and firmly defend their position, even if it takes half an hour to do the cleaning on your own.
Also, my daughter helps me a little in the kitchen – I don't allow her to eat (these are my personal troubles, I don't recognize games with food), but I'm setting the table, setting up the instruments and plates is quite a four-year-old child. You can also instruct your child to wash vegetables and fruits.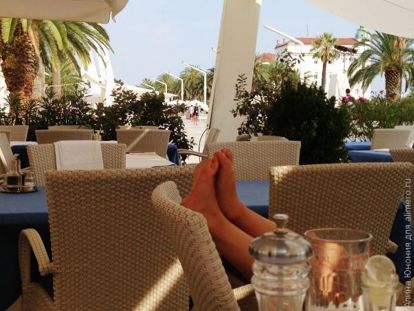 In order to fully realize the consequences of their actions, they should entrust the children to eliminate the traces of their offenses on their own. For example, wipe the water spilled on the floor or scattered in a hurry grits.
Animal care
With parental control, the preschooler is fully capable of monitoring the availability of food and water in a cat, dog, or fish. Of course, it's dangerous to walk the animal on the street alone, but taking care of it within the apartment is quite realistic.
But in no case should you act according to the principle you wanted a kitten – so take care. How does a baby know what to do and how to behave with an animal? At first, you should take care of the pet together, tell him what he likes, how to behave, and how not to, gradually allowing the little owner more freedom of action.
It is easier to make oneself and, which is important, faster, but this behavior of parents is fraught with the fact that the child will consider that others should serve him. It is because of the lack of elementary duties that teenagers grow up, who throw their things anywhere, and adults who do not want to wash a cup after themselves.
And what are the responsibilities of your children?