Memories associated with the design of my daughter in kindergarten, cause me discomfort. Having received the diagnosis of the central nervous system HIP (hypoxic-ischemic damage of the central nervous system), hypotonia and a delay in stato-kinetic and psychological development in the card, the problem arose of how to get into the kindergarten and which one.
On the one hand, I sometimes regret that we once registered at a rehabilitation center for children with an organic lesion of the central nervous system. I imagine with horror how we will get to school. But I hope that until that time we will be diagnosed.
On the other hand, it would be wrong to close our eyes to the daughter's problems and not to attend a rehabilitation center. All the massages and activities that we went to, were only for Masha's benefit. It was a must.
Last spring, I seriously began looking for a suitable garden for my daughter. A 10-minute walk from our house was a speech therapy center, but only three years old had been receiving children there.
I, without hesitation, went to the head to sign up in advance. This kindergarten also suited us because of problems with speech.
The head of the department listened to me, sympathized with our problems, but said that we are not 3 years old and still too early: Come closer to summer.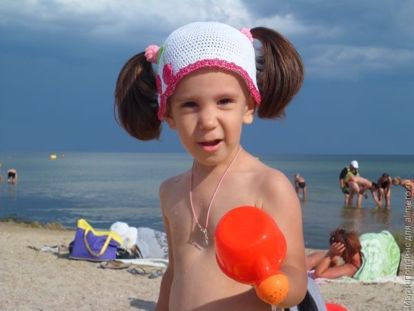 When she arrived at the agreed time, the manager said that there were no more places in the groups. All my attempts to negotiate failed. And even unlike lovers of contributions, this woman reacted quite vigorously to my proposals, saying that she did not sell the place.
After reading a lot of information about specialized kindergartens, I went to the city commission for children with problems, they were supposed to give direction to the garden. And according to other mothers, the manager had no right to refuse to accept the child, since the direction of the commission was an unconditional pass.
They gave me a form and told me in detail which doctors need to go to the clinic and which tests to take. My daughter and I successfully did all this and came on the appointed day and time to the commission to assess the condition of the child.
I note that, like any other child, my Masha will never do anything to order. She slyly look, keep silent and will be inactive.
Taking into account our peculiarities, I believe that the daughter can do enough for her age: she adds the pyramid, distinguishes colors (sometimes confuses, not without it), speaks phrases and words, counts up to 10 or more. Even perfectly healthy children have problems with speech in our time.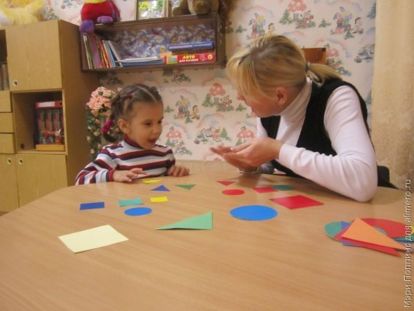 Requests severe commission to perform basic actions, the daughter ignored and even indulged in front of them. I did not interfere, it was forbidden. Therefore, our diagnosis was confirmed and we were sent to a serious conversation with the main uncle.
We went with the daughter to the office where a serious looking man was sitting. After examining our card, he said: There is already no place for you, except in Pechersk (we would have to go there by two means of transport for about an hour).
Of course, I was furious, as the child had to go to the kindergarten and communicate with other children, which would be clearly good. Yes, and I myself sat up at home with her and I had to go to work. So, we returned home with nothing.
I note that according to the Law of Ukraine, the phrase no places is not a reason not to take a child into the garden. But as you yourself understand, in order to prove this, it would be necessary to spend your nerves and time, which I didn't want to do, understanding our wonderful system in the country.
If I hadn't remembered a person who can help me with connections, I would certainly turn to higher authorities. But I decided to call him and consult.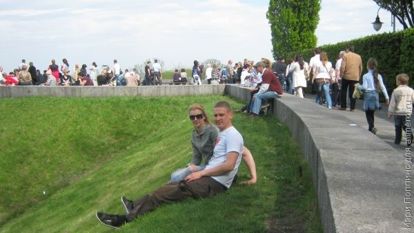 My acquaintance sent me to a state educational institution of our district, where a conversation with the director was waiting for me.
After listening to my wonderful story about the commission and the lack of specialized kindergartens and places, the director smiled a little. Then they called me 4 (!) Kindergartens in our area, where we can be accepted.
I chose one of them, since it was a regular kindergarten, only had a specialized group with children without features. I did not want to give my daughter to a fully specialized garden, for example, for children with problems of the musculoskeletal system. Since I was afraid that it would be the opposite, it would slow down our development.
An acquaintance asked if everything had passed normally and said that he would soon go to the manager to communicate, and at the expense of other children too. I understood that this was his additional income.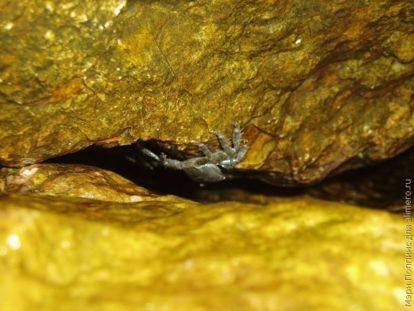 Of course, I imagined that it would be necessary to make a charitable contribution for the manager. But the amount that he called, put me in a stupor. And it had to be collected in a day. I had no such money. And most of all I was surprised that my acquaintance did not tell me in advance at least approximately how much I would have to give for gratitude. And I asked him.
Scratching the bottom of the barrel and talking with her ex-husband, we almost collected the necessary contribution. A friend was very upset by this fact. But in my opinion, that was enough. Saying to him Thank you very much! and saying goodbye to the money, I went to the head.
You know, despite the spent nerves and money, I am very pleased with the garden. The manager pleasantly surprised me and turned out to be a good person. I talked to her for about an hour. She was very glad that I recognized some problems in the development of my child. She told many stories when mothers turned a blind eye to children's diseases and did not want to do anything.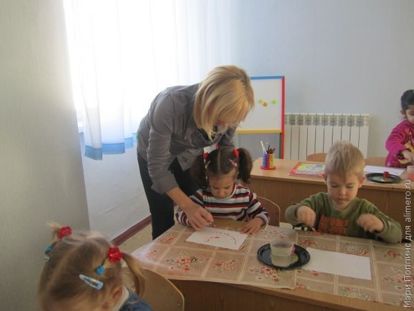 We were taken to the garden and we began to visit it in the fall. There are about 15 children in the group, three children with special features. The group has a psychologist, a speech pathologist and a speech therapist, two educators and a nanny (by the way, the most favorite Machine). I am very pleased with the teachers, although one seemed to me to be too young.
The main thing is, I see how they relate to Masha and I am always glad that my child is surrounded by good people.