I have already written about hugs and little ones with which the child constantly showered me. Has already begun to restrain her. And then I thought – is it necessary? Do I not teach her to hold back my very good and positive feelings in this way?
Why i doubt
It is not customary in my family to cuddle even on a weighty occasion. I remember my mother warmly hugged me only when I told her about the departure of her husband. I don't remember her hugs anymore. Dad sometimes hugged in his childhood, but so clumsily and so clumsily that he didn't want to repeat this.
One day, mother also admitted that she lacked affection from her mother. I also never once showed affection towards my children, they constantly demand that they be the best. It is clear that there was nowhere to take such a good habit in my family. But I got an amazing baby.
I don't know if all children have such reflexes from birth, but my daughter since birth seeks to cuddle with and without me. At first I didn't really notice it, and when I noticed, I began to constantly respond to these gestures. Yes, and she periodically initiate such a manifestation of feelings.
But lately, the child just does not otlipa from me, honestly admitting: Mom, you are so good that I can not tear myself away from you! And it started to strain me. After all, I cannot step when the child is at home. Sleep without a portion of long hugs and tsemechek daughter also can not.
I began to stop this behavior, but suddenly I thought, or maybe the problem is not in the child, but in me? Maybe I am not able to accept such an amount of tenderness, and not a child gives her too much?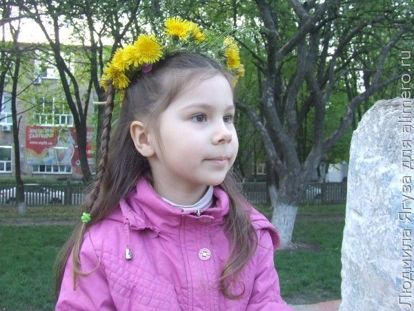 External confirmations
Often the answers to our questions come literally from nowhere. As soon as I asked this question, I came across a phrase written on behalf of some sage (which I did not mention). Something like Pamper children, because it is not known what difficulties they have in life.
But you can't dispel my doubts with one phrase from the social network. Then I come across a detailed article on a slightly different topic, which explains how a mother's behavior with her newborn child further influences his attitudes and attitudes towards life.
Feeding at the request of the mother, and not at the request of the child, carrying on the hands not only as much as the child asks – all this raises an anxious little man. When a mother constantly fails to guess the desire of a crying baby, a distrust of the world is formed. If the mother herself is depressed and depressed, the consequences can be multiplied by two.
Of course, it is unlikely that anyone managed to perfectly raise a child, guessing exactly his desires and providing everything necessary in full. But I can nevertheless correlate what I gave to the child and what I could really give. And it could give a lot more!
Therefore, let today these embraces and tsemachki in an excessive amount somehow compensate for the fact that I didn't give my daughter in infancy. In the end, not always, she will kiss with me. Once matured and will be restrained. After all the truth?