I grew up in an incomplete family and experienced all the delights of this situation. I want to share with the readers my view of the problem.
Divorce

When I was 4 years old, my mom and dad divorced. We lived in the city of Nizhnevartovsk, Tyumen region. Dad found himself another woman and we returned to Kiev.
I can say that I did not immediately feel the lack of fatherly attention. It came with time. Dad had a tough temper, he could also punish and shout with a belt, so at first I was delighted.
Time passed and I began to miss him. I wanted him to come. But I only received parcels for the New Year and not frequent phone calls. I remember how I was offended when my father did not congratulate me on my birthday.
I think everyone knows the moments of your childhood, when the boys tugged at their pigtails or there was some kind of school authority that offended you. In such situations, I always lacked dad. And I was a little jealous of girlfriends who grew up in full families.
How I wanted to come and hang on my dad's neck, talk about my grievances and problems, ask for protection. Of course, I complained to my mother, she supported me as she could. But this was not enough – it was necessary to have a man's shoulder.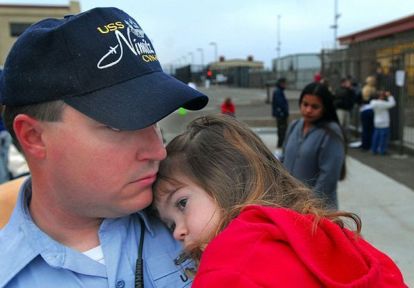 The past does not return
I remember when dad returned to Ukraine, I was very happy about it. We began to see more often, he helped materially. But such relationships as in full families, we could never have.
Very remembered one case. I was about 12 years old. Dad decided to give me a birthday game console, and I dreamed of a Barbie doll. When we came to choose the console, I began to cry softly.
Dad asked: Why are you crying? I answered: I do not want a prefix, but I want a Barbie doll. Dad was surprised and asked why I did not say. And it was hard for me to say this! So we are distant at the time of separation.
The conclusion is obvious – I was ashamed of my father. When he was gone, I was very sorry about how much I didn't tell him.
My baby and I
Who reads my topics, probably knows that I am divorced. My daughter is 3.5 years old and really misses her dad. Exactly native dad. It hurts me to watch her cry when he leaves. I have to distract with cartoons, but I understand that the child experiences stress every time.
Masha is not deprived of male attention, since I have a common-law husband who gives her time. They have fun playing, walking, fooling around. But he will not replace her biological father, and I see that it's hard for my daughter to endure all this. Although nothing can be done, no one is immune from the divorce of parents. Only children are sorry.
Father-son. In my opinion, the absence of one of the parents in the family greatly affects children, especially small ones. In some cases, there may be a mental disorder. For example, if the son lives with a strict dad. As a rule, such children grow up cruel and aggressive, especially if the father uses improvised means in the process of education.
Mom-son. This situation can also affect the child is not for the better. I know many examples when mothers took great care of their sons. They grew too tender and vulnerable, if not with a non-traditional sexual orientation. As a rule, their future wives suffer from such men.
Mom daughter. I consider this option most acceptable. My dream is for my daughter to share her secrets and experiences with me when she grows up.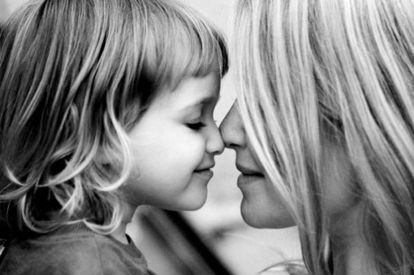 I wish very much that families would not break up and the children would receive attention and love both from the male side and from the female side.