I remember, even during pregnancy, I really did not want a boy. Oh, how glad I was when it was confirmed on the ultrasound that I would have a girl!
By the way, before, I terribly disliked the pink color – it seemed to me that it gives my face a pork hue, and in general, even if blondes give it preference. Even the stroller we bought red.
When my daughter started scuffing with traditional pink things, I gave up. I didn't just give up, but for some reason I got my first pink thing of a fashionable then coral color – a sweater, then fuchsia sandals and a pink striped dress!
It was easier with my daughter's wardrobe – I diluted the abundance of donated pink things with green T-shirts, blue caps and overalls. Up to 2 years she was not interested in the color of clothes. Then, as at the behest of a magic wand, the daughter was violently indignant at any attempt to wear her in blue, green or blue. Unfortunately, the red that I loved was also banned. I do not know where this reaction originated from.
Further – more, in the garden, on the instructions of the teacher, the girls walk only in skirts and dresses. Thus, my favorite leggings and leggings were blacklisted. There were also shorts with jeans.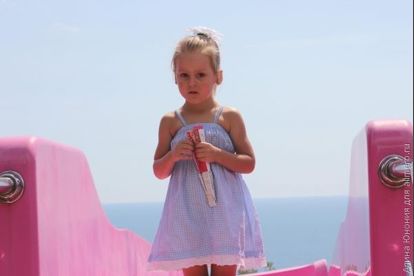 I try to explain, to show by my example that girls are not only magnificent dresses, rhinestones and high heels, but so far I haven't really succeeded. This is caused by the corrupting influence of the girls in the group, relatives (giving all sorts of shiny handbags and other clothing), the abundance of relevant toys, books and cartoons (fairies, Barbies, Cinderella, Little Mermaid, etc.).
Now many mothers choose a position — not to bring up a mistress in their daughter. Its essence is not to invest in the child the concept of a woman should clean and cook, educate in the tradition of equality. That is, not to involve the daughter against her will in domestic duties, not to acquaint oneself with especially female occupations (for example, embroidery, knitting).
I read that there is such a category of girls who voluntarily want to be like boys – they prefer short haircuts, men's games and toys, clothes, etc. A vivid example of this is the daughter of Angelina Jolie. Apparently, her famous mother does not mind at all. But among the daughters of my friends, I did not observe this.
I think that everything is good in moderation. The child wants to wear only dresses and skirts – please (subject to the appropriate weather), but I am totally unacceptable the image of a piezo – an abundance of lace, bows, ruff and other tulle; her daughter has no such things and is unlikely to be.
Like to play dolls – please. However, her daughter doesn't have such a narrow specialization, there are both cars and trains in her arsenal.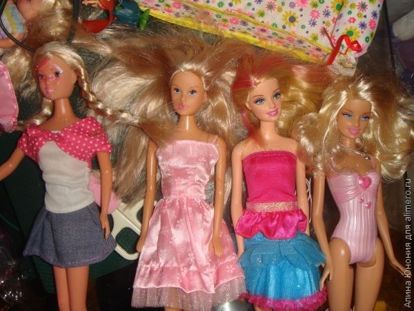 On the playgrounds now and then the phrases are heard men do not cry, girls do not behave this way, you are a girl! etc., but one should not forget that children are primarily children and, at a younger age, they do not understand that they should not jump in puddles, get dirty in the sandbox and shoot down lacquer coating on new shoes. By the way, my daughter is in the photo 🙂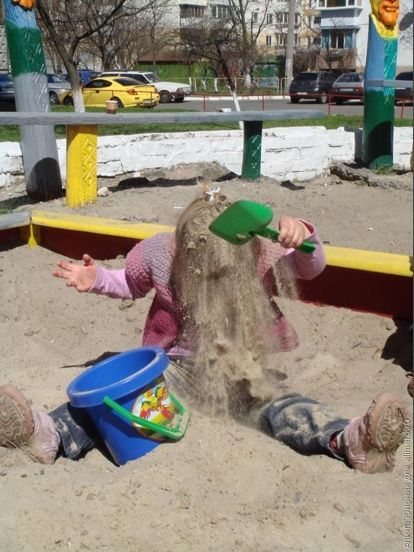 I think that it is much more important to instill such notions as respect for others, politeness, tolerance, tact, etc. from a younger age. And with the washing of floors and dishes already somehow the daughter will figure it out herself. Although, it seems to me that in 15 years there will be no need to manually perform these duties.