Recently, an article about the methods of psychological pressure came up in which it was told which of them are the most popular and how to protect oneself from them. That is, psychological pressure is clearly not good. But in half of them I learned the widely used methods of raising a child.
Pressure methods
1. Humiliation – the statement of impartial and even offensive assessments towards the other person. Wanting to prove the opposite, a person does everything he needs, if only he is called good again. Of course, this is not pedagogical, but there is a certain category of parents who consider this to be a very effective method of education.
2. Coercion. Using force, information, power, a person forces another to do what is convenient for him. There is hardly any mother who has never forced her child to get dressed, eat something, take away toys behind her, or do something else against the will of the child herself.
3. Pressure of authority, when a person is forced to take information on faith, or act in a certain way just because it is approved by an authoritative person. This, in my opinion, is used everywhere in raising a child, especially grandmothers.
4. Tigger words. Similar to the previous pressure, only as a tool are very significant concepts for the victim. Dress like that and you will be as beautiful as mom. You will do so, and you will become a good girl, like a dad. We everywhere use these important concepts for the child to influence him.
5. Persuasion. Used to influence people with logical thinking. Logic constructions are lined up with small errors that lead to the conclusions necessary for the aggressor. Well, it's generally simple to do this with a child, as his logic is too flexible and pliable.
6. Take on the weak. We simply hurt the person's self-esteem, doubting that he is capable of doing something. And he immediately rushes to prove that he can. Sometimes children do not need to be touched, they themselves strive to prove that they are strong, dexterous, intelligent, beautiful.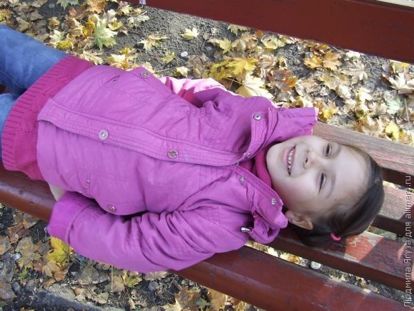 And how is it right?
So I thought, we are putting pressure on a child or raising it, is it bad or good? On the one hand, this is really pressure. We after all force the child to act not how he wants, and how it is necessary for us. But on the other hand, we give him a certain pattern of behavior, which in the future should help him in life.
Good or bad is also hard to say. It is definitely bad if parents pursue their own benefits exclusively – so that the child has fewer problems. But if the goal is to protect it from negative factors now or in the future, then it seems to be as good.
But we can never know exactly where the psyche of a child is able to bend under our pressure, and where it could hurt a lot. In fact, we walk in a minefield. But I personally see no other way out. Or is he there?