Of course, the concept of education for all is interpreted in its own way, although the essence of this concept should be absolutely the same. And this is my firm belief.
Parents make a big mistake when they start raising children like themselves or repelling their experiences. And even more interesting is the situation when parents start discussing the upbringing of their children and impose their ideology on everyone, without doubting their correctness.
To properly raise a child, you need to properly educate yourself!
The fact is that children are trying to imitate their parents. The model of behavior that is inherent in a given family will necessarily be reproduced by the child in the future.
In the process of parenting, many parents miss out on small details, thinking that they do not do anything terrible. In fact, from these small details, then very large mistakes are added up.
Children adopt eating habits, so you should not feed the child the same way you eat. What you think is incredibly tasty does not mean that the child also thinks so.
From birth, children do not know the tastes, adults accustom them to this. Initially, they eat fresh food and they are very happy and always full. Therefore, think about whether to teach the child to sugar and a lot of salt.
Do not forget that in addition to habits, the child looks at your actions. He does not know how to behave properly, his behavior is shown to his parents.
No need to refer to the poor environment of the child, long before his entry into the social environment, he lives with you!
Information is perceived in a child, as in an adult, clearly. Therefore, whatever you say, remember that your actions and your words must match.
Do not buy your child a variety of sweets, so you never deserve his authority ever! He will use you for his own purposes, but it is unlikely to obey. The best gift for a child will always be your attention. At any age!
Do not wait until your child grows up and learns everything himself! At birth, a child has only reflexes. He gets all the rest in the process of his development and your upbringing!
Parents love to raise children, but, as a rule, strangers. You can't see anything behind yours, although basically many parents make the same mistakes.
Therefore, reconsider your position in the process of raising your children and think about whether you are doing everything right?
My today's article is more informational, and the desire to write it arose after I attended the elder son's parent meetings.
The meeting was held in the format of parents – children – teacher. These tripartite fees are good because you can immediately draw conclusions and make certain decisions.
Looking at the parents and their children, we can draw a clear parallel between them. Children – a copy of their parents. They adopt the habits of their elders, speak the same language, even their gaits are identical.
And once wrong, sometimes parents raise their children! Even the fact that the teacher makes a remark to the child about his misbehavior does not interest his parent. Some do not even bother to make an infusion!
It is not permissible not to point out to the child his mistakes. Such indifference will lead to the fact that from such a child grows a similar parent who cannot give anything good to his child.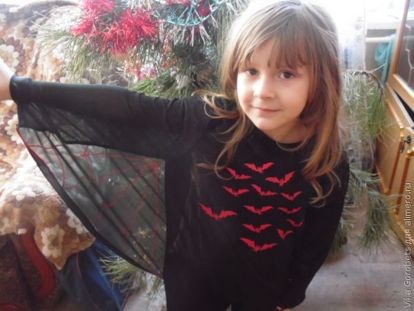 Therefore, I want to say that let's properly educate their children. When necessary – punish, and when necessary – praise. And you need to praise more often. From this, the child elates and is ready for new victories and achievements.
I am sure that you are raising your children correctly, but surely you know the egregious cases, share?