With food, our body gets almost everything necessary for its functioning. Obviously, if the diet comes to the right, the work of organs and systems will be more efficient. Lack of nutrients and an abundance of harmful effects on the well-being of the child, and on the condition of the skin.
I, like all parents, want to provide my daughter with the most healthy nutrition. In combination with an active lifestyle, I think this is the right way to strengthen the body's immune system and overall health. I hope the rules of nutrition, which I adhere to, will be interesting and useful for you.
In terms of vegetables, the daughter is very selective; salads are rarely eaten. Among the favorite – cucumbers, radishes, dill, carrots. In summer and autumn, we only have country vegetables on the table, in whose favor I am one hundred percent sure. And the rest of the time I try to reduce the use of the store to a minimum. However, in winter my child has enough home-made pickled cucumbers.
I try not to buy early fruits and berries. Moreover, one day my daughter was severely poisoned with corn.
To be honest, I do not really believe in the organics of grandmothers on the market. I know firsthand that in the villages, harmful fertilizers are now used no less actively.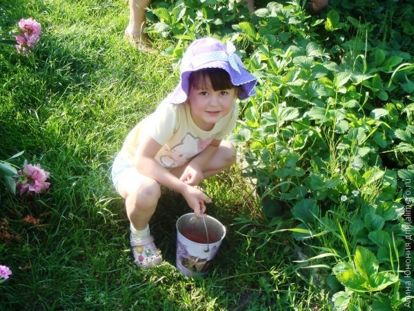 I have never in my life bought dairy products from my hands, despite persuasions and arguments regarding its usefulness and naturalness. Moreover, the owner of a cow can often not even be aware of animal diseases, and they can be very scary.
Of course, there are a lot of arguments about store milk without milk, but I think it is better to use a neutral product than an infected one. I do not argue, there is also some moment of my disgust.
In addition, of all the milk, the daughter consumes only children's curds (I still believe that the production of baby food is subjected to at least some checks) and pasteurized milk.
I occasionally order meat from farmers in a nearby town. My relative is personally acquainted with the owner, in the purity and decency of his confident. It is there that I acquire domestic rabbits, sometimes pork.
Daughter loves homemade chicken soup. I either buy them from a friend (my grandmother grows poultry), or in stores from farms.
I am not a fan of natural food, so I often buy chicken fillet and pork for chops in proven supermarkets. I read horrible stories about antibiotics and hormones, but I also read a lot about the contrived harm that competitors love to spread.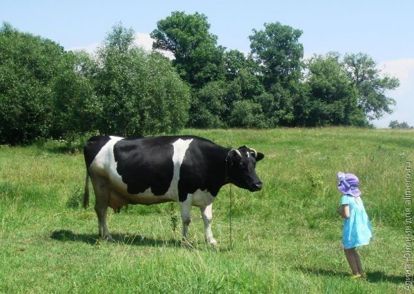 From semi-finished products, I give my daughter except dumplings with potatoes. It seems to me that it is cheaper to put potatoes in them than something other and harmful;)) In this case, it is easier to buy than to sculpt.
In the diet, we try to adhere to a certain mode: breakfast, lunch, snack, dinner. It is better to eat more often than not, any gastroenterologist will say.
If you skip the meal, the daughter seeks to satisfy hunger with harmful substances, becomes capricious and naughty.
By the way, about the hazards. In this case, it seems to me that you just need to set up the child for healthy food. For example, the daughter categorically does not like chips and sweet carbonated drinks. Perhaps the fact is that I do not eat it, but she takes an example.
Although, she does not refuse packaged juices, and even croutons, ice cream, and sweets. Recently, I re-read a lot of information with detailed and accessible explanations about the dangers of dyes, flavors, flavor enhancers, etc. Now I take it all easier.
Here I have a fad. Now the daughter is as wet as I am. I believe that water is the basis of proper nutrition. Therefore, I care about the fact that in a free access for a child there is always a sufficient amount of it.
Again, I do not believe in the harm of washing food with water. There is an opposite, well-founded point of view that, firstly, a child has less saliva during a meal than an adult, and water helps to chew food in this case.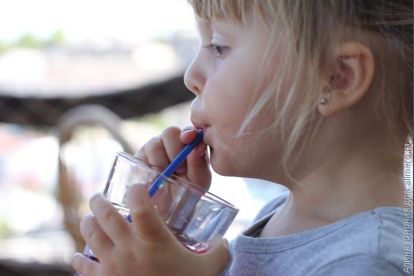 Secondly, provided that the portion of food is small, the water in the stomach does not linger, but passes further into the intestine. Besides, it is very interesting to me that those who believe that water dilutes the gastric juice, thus complicating the digestion of food, say that they are talking about the dangers of soup.
Here, it seems, and all the basic principles of striving for proper nutrition of my daughter. As you can see, nothing supernatural. By the way, it is very important to at least roughly track the ratio of calories consumed and spent by a child.
So, I am completely calm about my daughter's love for high-calorie borscht and baking. Because she spends more than enough energy during her gymnastics classes and walks.
It would not be superfluous to study information about food products that should not be present in the child's diet. For example, mushrooms and eggplants.
And what principles of good baby food do you follow?