Proper parenting is a different concept for everyone. Each family has its own moral values ​​and rules of conduct. But good behavior must be laid from an early age.
As you know, a child absorbs everything like a sponge, especially between the ages of 1.5 and 2. Therefore, it is very important not only to tell him about the correct behavior, but also to show by example. Who, if not parents, will teach a child to behave correctly.
I try to pass on the knowledge, moral values ​​that I received in my childhood to my daughter. I remember how my mother taught me, although I was older than my daughter, that there are two important words: you can and cannot. Usually, getting into the supermarket, the child says I want. Now I try to explain to my daughter what to ask, and I don't want to scream at the whole store!
In this way I try to develop a sense of tact and correct behavior in a public place in my daughter, to make it clear that sweets and toys do not appear from the sky, but you have to pay for them. Not once saw how the children of other moms rolled up tantrums if they did not get what they wanted. Thank God, we don't have that. Can cry a little and that's all.
Mother's word – law
Like all mothers who love their children, it is sometimes very difficult for me to resist the whims, but I try my best. In the case of hysteria in my daughter, I am adamant and not persuaded. If I said no, then no. Thus, I stop at my daughter the possibility of manipulation with cry and tears.
My friend's daughter is about to be 3 years old. I can not even imagine how she copes with it. The child is not what cries about, but without him as well. According to her stories, it sometimes takes half an hour to calm her offspring. But there, of course, still grandmother contributes to this behavior. What happens next, I do not know. It seems to me that if a child has serious behavior problems, it is worth contacting a psychologist. And it is desirable not only for mom, but for all family members.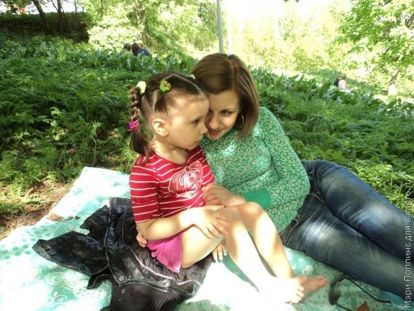 Once we went to a rehabilitation center to a psychologist all together. The visit was very useful, both for us and for Masha.
Respect for elders
Sometimes, when I talk to someone on the phone, my daughter starts talking loudly or singing a song, trying to draw attention to her person. In such a situation, I tell my daughter that it's not beautiful to interfere when adults say. I am not talking about any urgent requests. You must calmly say or ask.
If Masha has any sweets, I always tell her to share with her grandmother or with me. This allows you to cultivate kindness and get rid of the qualities of a greedy person.
Compassion for animals and the environment
When we are walking on the street, I show and tell my daughter about cats, dogs, ants, birds, plants and flowers. She mnya still does not ask questions by type: Why does the cat live on the street? I honestly admit that I look forward to the question period. Many parents are tired of constant children's questions, and I really want it.
Also, if another child cries and falls, I explain that it hurts him and therefore his mother regrets him. If the daughter tries to tear off a leaf or is afraid of a beetle, I explain to her that it is impossible to tear the leaves and crush the beetles too, because they are living beings. The same story with our cat, you can not beat her, because it will hurt.
Share with others
This is my daughter's not doing very well, especially with regard to toys. And on the grounds, when other children take her toys, she begins to cry and hysteria. I try to explain to her that we need to share with other children or play together. It turns out, of course, not always, but I do not concede. I think this is due to a sense of ownership.
Public places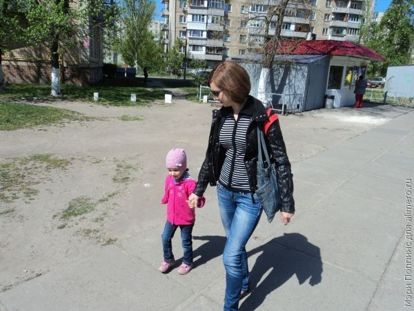 If the daughter reacts violently to something in the transport or where it is crowded, I explain to her that it is not nice to shout loudly in the transport, for example. It's not beautiful and you need to be quiet.
I do not like it when aunts and grandmothers start wedging into the process of education on the street. Once I heard the phrase: Mom, let the child shout that you are not telling him. As a rule, I try not to pay attention to this.
Undoubtedly, besides proper upbringing, it is necessary to give your child your care and love. Try to hug your children several times because you should talk to them about your love and show emotions. True, it is not always possible to catch restless children 🙂
And remember, everything that is laid at an early age will affect the further development and life of the child. Therefore, proper parenting is the key to success in the future. And how to raise children, you decide.