Of course, it is always easier to say hard or not and wait for the child to submit. However, the trouble is, not all children are willing to obey without complaint. It turns out that they also have their own opinion.
Ban: convenient for parents
I know happy parents, the crumbs of which always act at the behest of adults. They sit where they were planted, do not walk in puddles, and carry out all tasks. Parents for them – authority. Their opinion is not discussed.
I am always surprised to watch a friend who can't speak to a three-year-old son without raising her voice calmly and most importantly (!) Once.
I only have to dream about this. It can not work for us. I have long puzzled over how to manage the obstinate son. Until my mother advised: And you explain to him!
The fact is that my mom interacted with us like this. Grandmother wondered: Why do you explain everything to them? Barring – and all things! In fact, it is much easier for parents. No need to waste time, pick up words.
But mom always had a different opinion. She, as well as I, considers children, first of all, personalities.
Ban: useful for a child?
And, really, children are not toys and not robots acting according to the standard program. They are different, they have their own views on life, their character. And that one is good, the other is not very suitable.
And then, does a categorical ban – is not the suppression of the individual? If you read the works of most child psychologists, you will come to the conclusion that they all agree on the following opinion: giving the child the right to choose, allowing him to make decisions independently is one of the main tasks of education.
After all, it is in childhood that the foundations of a child's personality are laid. If you do not teach a child to make decisions, then you will solve problems for him all your life. It seems to me that no normal parent dreams of such a fate.
And explanations have advantages
So, I am against categorical. What then? Persuasion, explanatory activities.
Example. My son goes to the puddle. You can not say. But not the fact that it will work. Most likely, he will climb into it more actively. And if he was told that his feet would get wet and he would have to go back home, he would think.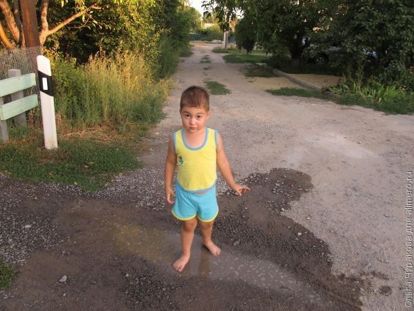 Another argument: with wet feet we will not be allowed into the store where we planned to make purchases. Of course, son, you can walk around the puddle, but then we will not be able to get you some juice, chocolate or something like that.
Thus, the child is faced with a choice: walk along a puddle (which one really wants to do) or get into the store and get some kind of pleasure. More often, this very pleasantness looks preferable.
We have come to the point that when I say it is simply impossible, the son invariably asks why? So we also educate curiosity!
And there are also disadvantages
Of course, this approach has its drawbacks. For example, we are reproached in kindergarten, that a son does not obey adults, does not understand prohibitions. Tutors do not have time for clarification.
In addition, it is sometimes difficult to find an argument and give the child the right choice. After all, the main thing here is to make the undesirable act fade in comparison with what you provide for his replacement.
Example. My son was found to be allergic to milk. Now many things he can not. How to explain why we will no longer eat a favorite curd? What to provide for a replacement? He does not want fruit puree! The explanations that the tummy will hurt will not work either. He rested, said: Let it hurts!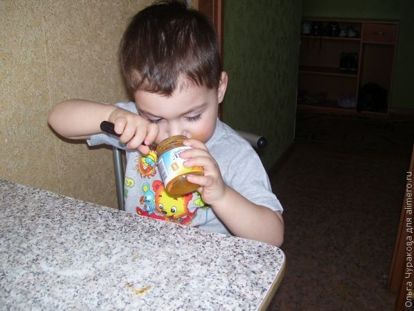 And yet I do not depart from my principles and for the hundredth time a capacious, but at the same time, the empty word cannot be replaced by whole conversations. It seems to me, in this way, I demonstrate to my son that his opinion is important to me, that I am reckoned with him and that he is an equal unit of our family to me and is entitled to solve some issues.