Summer is long, you can't spend it by the sea, you have to plan your children's summer vacation in the urban jungle. And here it is not so smooth.
Near our house flows a small river. By common city efforts, a few years ago, the shore was put in order and made a small beach on it. In the first year it was great to rest there, but after a couple of years this cozy corner turned into a garbage dump.
First, they set up beer tents. And you need to pour beer somewhere, you know. Toilets are not equipped with a place. Very small bins were placed near the tents. And the people here love to relax on a grand scale. Trash cans fill up very quickly, but unfortunately, they are emptied much more slowly.
This year we just with the kids broke through to sunbathe and swim. Sand is dirty, everywhere bottles and glass. I even cut myself. I was left with the most pleasant impressions.
My children love to go to the park with rides and swings. And who from children does not love? But here, not everything goes smoothly. Large concentrations of children, various infections, viruses. After such a walk my daughter returned home with a cold.
Of course, I do not shift the responsibility for the common cold only to the masses of children, but we went to the site healthy, I know for sure.
Then the children moved to the mass sandbox. Then I was even more upset. This muddy gray sand caused only disgust in me. I took the children from there.
Playgrounds near the house
They are, frankly, fed up. Old faces, the same conflicts, sand is taken out for cats and dogs. Children still do not fully understand that swings are dangerous, and it is not desirable to run barefoot on a carpet of stones.
Home playgrounds in the evening are transformed into places of youth gatherings with beer and cigarettes. And there are significantly more of them than mummies, so we have no choice but to take the children home.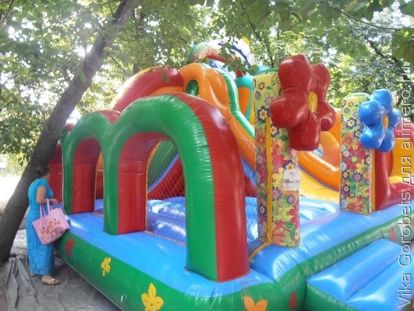 And what to do, order. Where to go with children? You won't go to the puppet theater every day, you can go to the sea for a couple of weeks, not more. Some kind of situation is understandable, but it seems that I would like to change something. Yes, I do not know what. Maybe tell me?