This diagnosis is perhaps the most common among preschoolers, especially in the winter season. ARI is the common name for respiratory diseases caused by viruses and bacteria.
The most common viruses are influenza, enterovirus (intestinal) infection, adenovirus. The greatest danger are possible complications after viral infections – sinusitis, sinusitis, otitis, conjunctivitis, etc.
Reliable protection against acute respiratory infections is their prevention. After all, contact with the causative agent of acute respiratory infections does not always end with the disease. And the main purpose of the child's immune system is to block the viruses that enter the body.
A balanced diet rich in vitamins, minerals, enough liquid. Include onions and garlic in your child's diet. Their phytoncides contribute to the production of interferon, which prevents viruses from penetrating into cells. Of course, persuading a child to eat them is not easy. Despite this, my daughter is happy to eat onions in kindergarten. The teacher for lunch gives all the children the chopped onions and, apparently, for the company, everyone eats it with pleasure.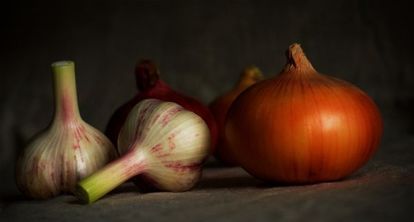 I got a wonderful idea from a friend – she made holes in containers out of chocolate eggs (which contains a toy), put inside chopped garlic and spread such sources of flavor around the apartment. And in one kindergarten I saw how children walk with such capsules around their necks!
Hygiene rules
Wash your hands for yourself and your child more often, because up to 80% of viruses and bacteria are transmitted through dirty hands. For cases when it is not possible to wash my hands, I use an antiseptic that I constantly wear in my purse. I use it after my daughter presses the buttons in the elevator and in other cases when the tap with water is inaccessible.
After walking, one handwashing is not enough. It is also desirable to wash the nose, because the usual way of viruses and bacteria in the body – through its mucous membrane. That is why during periods of epidemics it is recommended to lubricate the nostrils with oxolinic ointment (or just a rich cream) – in order to delay viruses in this way.
Lifestyle


The best protection against ORZ – strong immunity. Active walks in the fresh air are an important part of it. During walks, dress the child according to the weather, do not overheat it.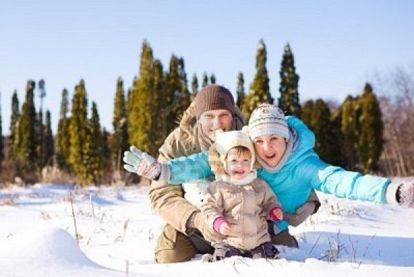 During epidemics, try not to visit or at least minimize your stay in crowded places – public transport, shops. I also try to avoid visiting children's playrooms, because I can't be sure that there will not be any sick guys there. I try to go to the shops alone or not at rush hour, when there are especially many visitors.
Did you know that the flu virus can live in house dust for up to 7 days? That is why it is necessary to frequent wet cleaning! I wash the floor with the addition of special antibacterial agents, however, this is not necessary, usually just enough water.
Do not be lazy – keep the clean places with which children and you often come in contact. I mean switches, door handles, toilet flush button, remote controls, telephones, computer keyboard.
To do this, you can use the usual wet rag. For more effect, try any tincture of alcohol (calendula or just alcohol diluted with water). After I saw how much dirt was on the door handle, I took this procedure to be a must when cleaning.
Special attention should be paid to toys. The most experienced dust collectors – soft toys, I usually wash in a washing machine. Plastic toys enough to wash with soap and water. Dolls can bathe in the bathroom, girls will be delighted with this idea.
Watch the level of humidity in the apartment, it should be at least 50-70%. During the heating season in our apartments, alas, it barely reaches 30%. Of course, the ideal solution is to use a humidifier for air. If this is not possible, you can hang out wet clothes in the room, periodically irrigate the air with water from a spray bottle.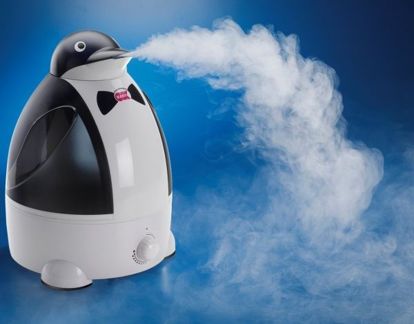 It is necessary to moisturize not only the air, but also the mucous membrane of the child's nose. In order to prevent it enough to do it 3-6 times a day with a solution of sea salt. It can be purchased at the pharmacy, I sometimes do it myself – 1 tbsp. sea ​​salt to 1 cup of water. It is important to remember that you can not flush the nose of the child before walking (less than half an hour before the exit) in order to avoid hypothermia.
Medication Prevention
Remember, drugs that kill viruses do not exist yet. Many pediatricians recommend various medications for prophylaxis, ranging from homeopathic, to those containing interferon (that is, those that interfere with the child's immune system).
To accept them or not is a personal matter. I think their use is useless, because, they act more like a placebo. Yes, and the body is usually able to independently overcome the ARD.
And what methods of prevention do you use?