Towards four years, the child can already begin to explain concepts such as the value of money, their purpose and origin. Indeed, the absence of this information can lead to the fact that the baby will be sure that money comes out of the bedside table.
Where do they come from
I'm sure every child often hears the phrase Dad at work, Do not bother me to work, etc. These phrases for him are not very clear, because it turns out that Dad leaves somewhere and then brings money from there.
Therefore, it should be explained in detail what is the essence of the work, the meaning of the word labor, its varieties – physical and intellectual. Those. A preschooler must understand that parents are paid money not for games or beautiful eyes, but for a certain type of activity.
Tell them that their number is limited – for example, if you buy a hundred chocolate eggs, you will have to refuse to buy the necessary pair of shoes or food.
You should not spend money thoughtlessly, on unnecessary things. In your example, show ways to save them. I often explain to my daughter that we are going to this store, because in it certain products are cheaper or with the purchase of a doll it's worth the wait, because today I didn't take a discount card on it.
My parents started giving them to me from school, when we got a canteen with cakes, for which we spent the money. However, I did not expect that I would give money to my daughter at the age of four.
She has her wallet and piggy bank. Fortunately, for the time being she is interested only in coins. In the store, she assigns herself a small change, which she puts into a purse, and at home into a piggy bank.
He touches me especially when the cashier asks: Do you have 10 kopeks ?. This daughter proudly takes a purse with coins and gives me money.
If within my visibility there is a retail outlet, then I allow her to go on her own to buy ice cream or candy. She performs the task perfectly.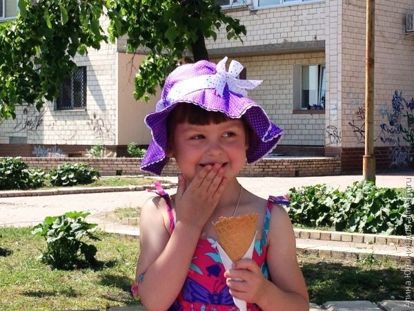 Do not forget about such an important concept as the difference of financial capabilities of the parents of children. Of course, it's quite difficult for a child to understand that Dasha has a whole collection of expensive dolls and glowing sneakers, but Natasha doesn't.
Therefore, it should be explained that the monetary factor is not the most important property of a person. As they say, the main thing is that a person be good. Do not forget that sometimes children are very cruel, and I, alas, already notice such a phrase on the playground, and you will not go to the rides or you will not buy such a toy.
It is not necessary to protect the child from money in general. Otherwise, how do you explain that you are not able to purchase all the toys in the store or afford regular wikis in Disneyland.
However, you should dot the i in advance – who and how earns, who decides on what to spend them.
Are your children already familiar with the money?