Waiting for the second child, which can be more beautiful, because you already know everything. The absence of fear of the unknown gives you the opportunity to fully enjoy your position. However, I, like most women, was worried by the question: How would my son react to the replenishment of the family?
Getting ready in advance

When I got pregnant, the son was in a fairly conscious age, he was 6 years old. For several years he himself has asked for a brother. Therefore, in that he would be delighted with this news, I had no doubts.
However, relying on the bad experience of my friends who told the child about early pregnancy, and then my mother had a miscarriage, I decided not to hurry. And the time for small children is much slower than for us, so he can simply be tired of waiting.
Somewhere in the 4-5 month I reported the news to my son. His joy knew no bounds. And he was sure that he would be born exactly brother.
My son began to take care of me. I gave up a seat on the bus, carried bags, and I told him about my visits to the doctor, about the first ultrasound, that we would soon be told who we would have.
We got into the Internet and searched for ultrasound images in accordance with the weeks of my pregnancy. I enjoyed reading books about what is being formed in a baby at this time.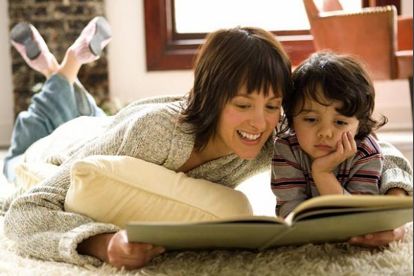 I tried as tactfully as possible to explain to him how the children are born. Before this, we didn't have such intimate conversations. In our relationship was a complete idyll.
Child's fears

I thought everything was fine, until one day my son told me that he was afraid of my death during childbirth.
At first I was taken aback where such information came from in the head of the child, but then I took myself in hand and calmed the child, telling him about highly qualified doctors, that everyone from our environment is alive and healthy, and that means everything will be fine with us.
Now I think that this is not surprising, the child is watching television and in many films there is information that someone's mother died during childbirth. Therefore, do not dismiss such fears!
Emotional communication

After I went on maternity leave, almost all the time I spent with the child. The baby in his tummy was actively moving, the son liked to touch his stomach at this time, to talk to him. We offered him to choose his own name, which he did.
On the day of the birth of the son was with me, we were waiting for the car. He sat beside him, stroking my hands and hair. Then he said: I knew that my brother would be born today !.