It so happened that in my family there are more males than females. And, therefore, on March 8, my daughter and I bathe in male attention. And the initiator of this celebration is the husband.
Our family decided to involve children in preparation for the holiday. Be it New Year or March 8. And since we have 4 men and 2 girls, they should prepare 2 times more gifts.
Besides the fact that the husband provides the material part of the holiday (flowers, sweets), he also prepares a cultural program with the boys.
And since we live in the same house, then, of course, I can look behind the scenes and watch the preparatory process for the holiday of spring.
I already know that they stocked up with balls and cards. Balloons – this is our sweet family tradition. We decorate the hall for each holiday, the mood from this is magnificent.
This year, the elder sons participated in the school's creative exhibition of handicrafts and drawings devoted to the theme of spring. So, two applications are already waiting for us with my daughter.
But what about no idea? My boys love to put on disguise. On New Year's Day, they were pirates from Peter Pena, but by March 8 they decided to surprise us with scenes from the Adventures of Pinocchio. We also found a place in this production.
I will be the tortoise Tortilla, who will be nice to sit on the couch and contemplate what is happening, but my daughter will be Malvina – she really wanted to join the hypocrisy. He does not refuse her!
This is an approximate scenario. Of course, there will be more pleasant surprises, I'm sure of it. But the whole point is that, in my opinion, children do not need to be kept away from the holidays.
It's nice when a child grows up in an atmosphere of care and attention. He learns to be attentive to the people around him. He begins to understand that even the simplest signs of attention can be pleasing to his close ones.
This will help the child in the future to create a similar atmosphere in his family. It will instil in him the idea that it is necessary to love and care for their family members, for women, in the end, if we are talking about March 8.
Honestly, I do not understand those families who believe that there are purely adult holidays (February 14, February 23, March 8) and children's – Birthdays.
Parents protect children from preparations, celebrations, throwing off their grandmothers, and themselves – on nature with barbecue.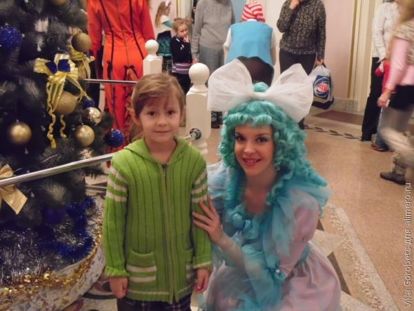 If the family already consists of parents and children, then you need to be able to divide the joy in half. Is there something more pleasant than the hands of your favorite sons around your neck on the day of the women's holiday!
Do you introduce children to the celebration of March 8?